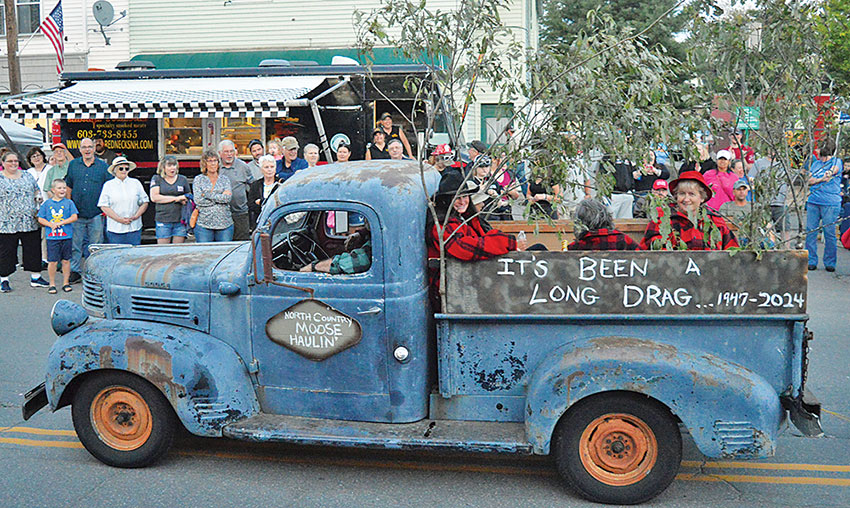 DYNAMIC DUO

Brothers Landon and Logan Connell put in an appearance as Batman and Robin at the Colebrook Public Library on Saturday, July 26 to help celebrate the 75th anniversary of the Dark Knight. (Alan Farnsworth photo)
---
Tunnel under Rt. 26, 23 Ski Lifts among Plans for Balsams

By Jake Mardin
Big plans are in the future for The Balsams Grand Resort, according to conceptual information submitted to the N.H. Department of Environmental Services by Les Otten and Ed Brisson of Dixville Capital, LLC. Their proposals include upgrades to the village and Lake Gloriette area, the ski area and the Panorama Golf Course.
Mr. Otten came onto the scene in February as a development partner alongside owners Dan Hebert and Dan Dagesse, who purchased the property in December of 2011. The resort shut down for the season in 2011 and has not been reopened, while the owners lined up financing and developed plans for its rehabilitation.
Mr. Otten outlined several ideas for the resort's future when speaking to the North Country Chamber of Commerce in May, but with setbacks from the nearby wind facility, power and water-supply issues to tax is allocated to the town or unincorporated place from which the wood was cut. Stumpage values are variable based on market values, the intrinsic value of the wood and the estimated ease or difficulty of obtaining the timber based on topography and nearness to established transportation corridors.
Timber yield tax bills submitted to Balsams View, LLC from the Town of Colebrook totalled $17,777.18 for 2012-13 and $2,095.11 for 2013-14, a total of $19,872.29. Timber taxes for Dixville and billed by Coös County were $37,032 for 2012-13 and $33,148 for 2013-14 for a total of $70,180.
A.B. Logging's and Balsams View's cut reports for this two-year period cite a total of 968,730 board feet of spruce and fir and 100,744 board feet of hardwood harvested within the Colebrook portion of the Balsams View property, all intended for sawlog use. Pulpwood taken from the land in Colebrook during this period included 2,705 tons of spruce and fir, 5,224 tons of hardwood and aspen, and 3,441 tons of whole tree chips.
The cut reports for Dixville tallied 1,787,130 board feet of sawlog spruce and fir, 452,500 board feet of hard maple, 275,854 board feet of birch along with pallet and tie-logs totaling 291,712 board feet. Pulpwood and chips from the Dixville portion of the property during this time yielded 4,594 tons of spruce and fir, 16,184 tons of hardwood and aspen, and 4,336 tons of pine, hemlock and whole tree chips.
The timber harvested from the Balsams property was trucked to Milan Lumber, the Ethan-Allen saw mill in Beecher Falls and the Champeau mill in Saint-Malo, Québec for hardwood sawlog use; the NewPage paper mill in Rumford, Maine; Issacsons Company in Livermore Falls for pallet and tie-log milling; and Pine Tree Power. which operates a large bio-mass operation in Tamworth.
In a July 21 telephone conversation Mr. Otten's spokesman, Scott Tranchemon-tagne of Montagne Communications, said he was unaware of any future plans for further large-scale timber harvesting on the Balsams property. "Any further logging at the Balsams will be done for the health of the property's forest," he said. "Our foremost intent is to preserve the Balsams' wilderness for the enjoyment of our future guests."
(Issue of July 30, 2014)
---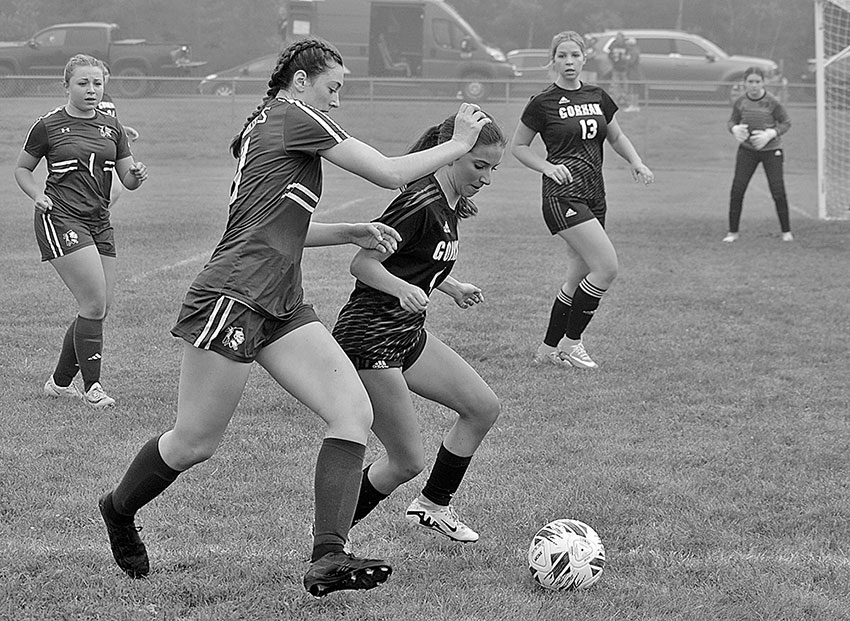 WAY NORTH STATE CHAMPS

Way North stayed unbeaten through six games and won the Babe Ruth 14U softball state tournament on Sunday, July 20, holding up the trophy to prove it. (Arlene Allin photo)
---
Grand Jury Indicts Four Defendants in Colebrook Grave-Robbing Case

By Jake Mardin
A grand jury convened at Coös Superior Court in Lancaster on July 18 indicted four people charged in connection with the May 11 vandalism of Eddie Nash's grave in the Colebrook Village Cemetery.
Michael Day, 37, and David Grey, 53, both of Colebrook, and Melanie Nash, 52, of Clarksville, are all charged with criminal mischief, interference with a cemetery or burial ground, conspiracy to commit interference with a cemetery and abuse of a corpse. Ginette Dowse, 71, of Clarksville, is charged with conspiracy to commit interference with a cemetery and as an accomplice to criminal mischief, interference with a cemetery and abuse of a corpse.
According to court documents, Mr. Day, Mr. Grey and Ms. Nash smashed the concrete vault that housed the casket, removed the casket, pried it open and disturbed Mr. Nash's remains by searching through the casket and his clothing, removing several items.
The indictments allege that Mr. Day, Ms. Nash and Ms. Dowse agreed upon May 11 as the night to disinter the casket, and that Mr. Grey agreed with Ms. Nash to meet the others at the cemetery.
Ms. Nash allegedly held a flashlight while Mr. Day and Mr. Grey broke into the vault with tools and disinterred the casket, and one of the three went through the contents. Ms. Dowse allegedly provided transportation to and from the scene of the crime.
All of the individuals are scheduled for arraignment on August 11. All of the charges with the exception of abuse of a corpse are Class B felonies, each carrying a sentence of 3.5 to seven years in prison and a fine of up to $4,000. Abuse of a corpse is a Class A misdemeanor, punishable by up to one year in county jail and a fine of up to $1,000.
(Issue of July 30, 2014)
---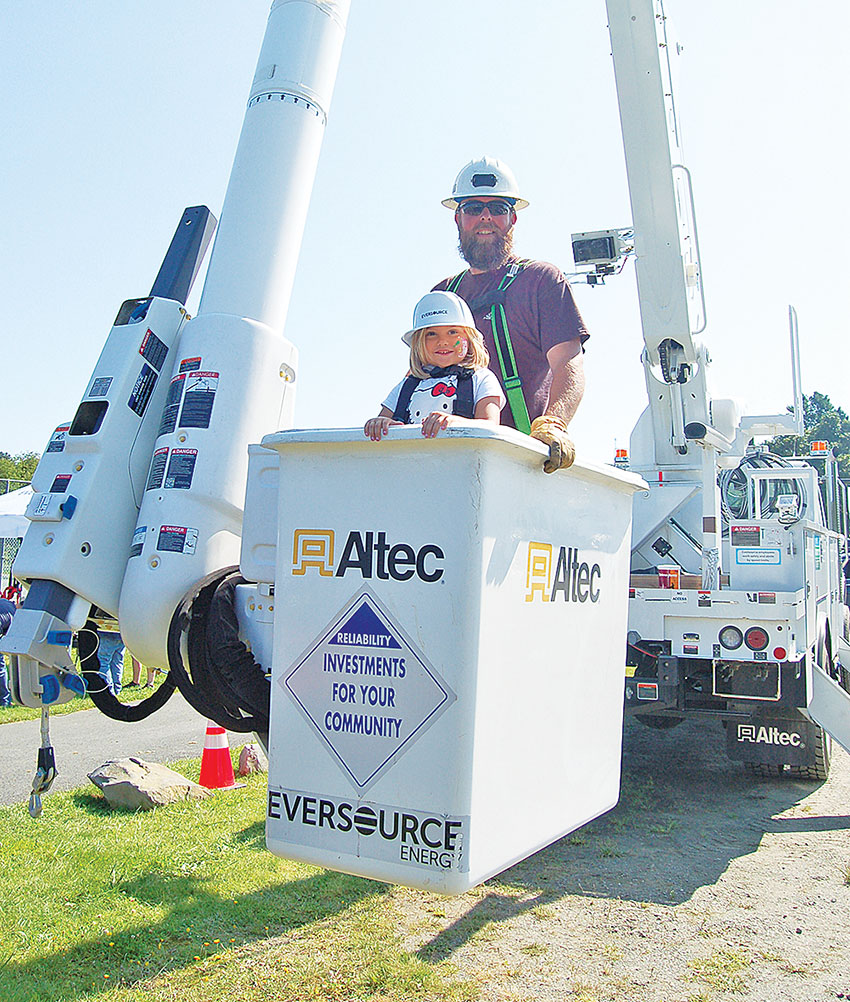 FINAL STEPS

Workers from Daniel Hebert, Inc., replaced St. Brendan's Church roof and reinforced the walls this past month and repairs are now underway inside, where Rev. Craig Cheney expected painting to begin this week. (Lucie Fillion Daley photo)
---
Pittsburg Providing Police Coverage in Stewartstown

By Jake Mardin
Stewartstown has entered into an agreement with Pittsburg that will provide for police coverage until the second Tuesday of March, 2015, at which time voters will get to review the matter at their annual town meeting.
Under the agreement, Pittsburg will provide immediate response to emergency situations in Stewartstown when directly requested to do so by N.H. State Police from Troop F. The Pittsburg department will also provide mutual aid emergency (or back-up) response to assist State Police when called upon at no additional cost to Stewartstown.
Stewartstown will be charged an hourly rate of $75 for a minimum of three hours, equaling $225, plus 60 cents for every mile logged by the Pittsburg Police Department cruiser when in Stewartstown. Pittsburg will assess the same cost, but with no minimum, when its officers are required to appear in court to testify in a case from Stewartstown. Payments will be made on a monthly basis.
Pittsburg police chief Richard Lapoint will administer the agreement and report all Stewartstown activity to the Stewartstown board of selectmen when requested. Pittsburg will maintain liability insurance coverage for the police department and the town of Stewartstown, its officers and employers will be named as additional insured parties. Either town may terminate the agreement for cause upon 30 days' written notice, or for any reason or no reason upon 60 days, written notice.
Pittsburg chairman Brendon McKeage said his selectboard met with Stewartstown's in early May to discuss the options for emergency service in Stewartstown when State Police weren't available. Mr. McKeage said that next March the board will go to voters at town meeting to see if they want to continue offering their services.
"Pittsburg understands that Stewarts-town needs police coverage and we will provide it when available for emergency situations only," he said, noting that they will not handle things like dog complaints or similar situations, and that all calls must originate from Troop F in Twin Mountain.
Earlier this year, Colebrook took Stewartstown to court over three bills, stemming from Colebrook Police Department responses to calls for assistance from N.H. State Police in Stewartstown. Each bill was for $225 and Stewartstown argued that because the calls were for mutual aid rather than first responses, they should not have been billed. A judge ruled that Stewartstown did not have to pay.
Colebrook subsequently notified Stewartstown by letter that CPD officers would not respond to Stewartstown for any reason. Colebrook eventually offered its police services to Stewartstown at a rate of $225 per call, with no charges for mileage and or backup responses during times when State Police were in Stewartstown on paid details. Under the proposal, Stewartstown would have been billed for other backup calls and first responses.
Stewartstown declined the offer, and in their letter the selectmen said that "until the majority of North Country municipalities mutually agree to redefine the concept of mutual aid (backup) as we know it here in the area, we will not participate in any endeavor to do so."
(Issue of July 30, 2014)
---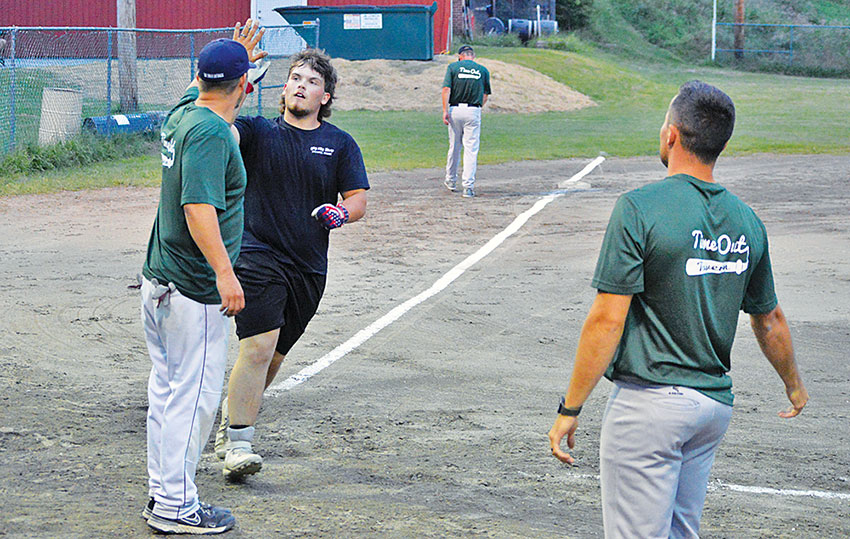 THE BELLE OF AMHERST

Actress Renee Bucciarelli is seen here ads Emily Dickinson in the play "Because I See New Englandly, An Evening With Emily Dickinson." Local theatre-goers enjoyed her performance this past Sunday, July 27 at the Tillotson Center in Colebrook, the second stop in an engagement at venues in Bethlehem and Littleton. An accomplished theatre professional, the Colebrook native (C.A. 1979) holds a BA in theatre from Wesleyan University and her resumé includes acting, directing and teaching credits from New York and British Columbia. More information about Renee and her career may be found on-line at www.fraj.com/renee. (Courtesy photo)
---