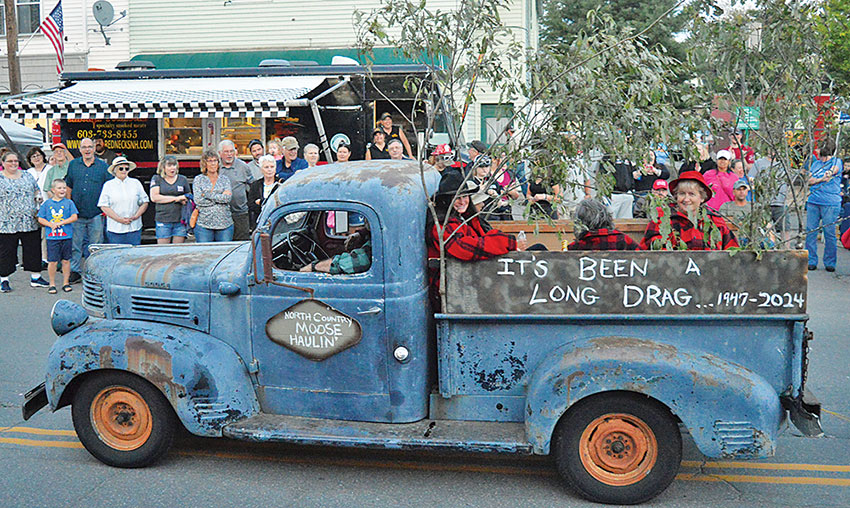 DRIVE-THRU BLESSING

Pastor Eric Feustel of the Farnham Memorial Church recites a simple blessing for Steve Faciere's snowmobile as Lisa Maccini stands by with a laminated prayer card during the Blessing of the Sleds on Saturday, January 12 in Pittsburg. Despite the cold, over 80 riders passed through during the event. (Alan Farnsworth photo)
---
---
School Collaborative Committee's First Forum Yields Positive Response
By Rob Maxwell
The Connecticut River Collaborative Committee publically unveiled its model for a realignment of four area schools before a congenial and supportive crowd of about 90 citizens from New Hampshire and Vermont on a snowy Thursday evening in the Canaan Schools gym.
Spokesmen Dan Wade, ENSU Superintendent Karen Conroy, Kyle Daley and Brian LaPerle presented the committee's case for a regional school system calling for a single consolidated high school in Canaan, preK-eighth grade schools in Colebrook and Pittsburg, and a preK-grade 4 facility in Stewartstown.
The forum was held using a format whereby those attending were distributed at tables in small working groups of seven or eight people, and Canaan school board chairman Dan Wade introduced the evening's activities. "Tonight we'll show you what we've come up with and we'd like very much to gather information and opinions about what you think," he said.
Mrs. Conroy told the gathering that committee work over the past nine months included critical tours of school buildings in Pittsburg, Stewartstown, Canaan and Colebrook, analysis of feedback from students, teachers and school staff, exploration of possible curriculum opportunities expansion, identification of duplication among school programs, assembling data about travel distances between the four schools, and ascertaining the current overall cost of educating students in the region.
Mr. Daley explained that Model 11, chosen from among 23 options, includes a minimization of the amount of time students spend being bused to and from school. "There was a strong desire among all the committee members to keep all our elementary students as close to home as possible," he said.
The committee's plan would see 95 percent of elementary school students living within a 10-mile radius of the school they would attend; 90 percent of middle school students no more than 10 miles from their assigned school; and 99 percent of high-schoolers within a 20-mile radius of the proposed high school in Canaan. Model 11 would have no students being bused in either direction between Colebrook and Pittsburg.
Anticipated benefits from Model 11 were displayed and explained during a PowerPoint presentation, including the expansion of course offerings for high school students, increased class sizes per grade in every building, alignment of curricula and reduction of course scheduling limitations imposed on high school students.
According to the committee's findings, additional benefits from the Model 11 plan include all towns continuing to operate a school, no segregation of academic and Career Technical Education (CTE) high school students, and an increase of potential for "stronger, healthier extra-curricular activities such as Key Club, drama, band, chorus, robotics, sports and clubs, with dedicated spaces for these groups."
Mr. Daley explained that the committee believes there are potential cost savings to be had from their plan as four elementary schools would be reduced to three; four middle schools would be reduced to two; three high schools would be reduced to one; and a total of 52 existing grade-separated classes would shrink to 30.
Mr. Daley noted that there are now about 680 students attending school from all the involved towns with an average of 13 students per grade. This number would increase to 23 students per grade under Model 11.
"Area education now costs over $18 million annually, with a cost per student of over $27,000," said Mr. Daley, "and a rough breakdown of those expenses shows that 70-75 percent comes from staffing, with only about 11 percent coming from building overhead expense, which bolsters the idea of keeping all four schools open."
After the committee's data analysis presentation, Colebrook school board chairman Brian LaPerle showed the group a potential warrant (warning, in Vermont) article to be put before area voters this March:
"Shall voters of _______ School District vote to support the continued study and development of a regional education plan known as Model 11 and the formation of any necessary committees to continue the study and development of a regional education plan; and further authorize the School Board to take the actions necessary to bring a plan forward for discussion and possible approval at a future School District meeting."
Mr. LaPerle observed that approval of such an article would empower future committee work specific to Model 11. "The object for this March is to get your approval for future, detailed investigations," he said. "We (the committee) have gone as far as we could with the time and the resources we had, but there is more to do."
At this point, Mr. LaPerle asked each table to spend time addressing two questions: "What excites you about Model 11, and what question do you have now about Model 11, or future work if Model 11 is approved?" After about 15 minutes of deliberation, the 12 working tables presented comments and questions that overwhelmingly supported the notion of increased educational opportunities for students, and the model's proposed busing logistics. Table number two's response, "We're excited that there is now a possibility of putting long-held prejudices aside to follow a 'we rather than me' course of action," drew the evening's only sustained round of applause.
General questions submitted by the tables centered on how the school system proposed by Model 11 would be governed and financed, and Mr. LaPerle responded that these questions would fall within the purview of future investigating committees. All in attendance were encouraged to fill out individual response forms concerning the two questions at hand for committee scrutiny in the coming weeks.
The Collaborative Committee will conduct three more public forums, to be held on Thursday, January 24 at Stewartstown Community School; Tuesday, February 12 at Colebrook Elementary School; and Monday, February 18 at Pittsburg School. All sessions begin at 6:30 p.m., and the public is encouraged to attend any and all of the forums.
(Issue of January 16, 2019)
---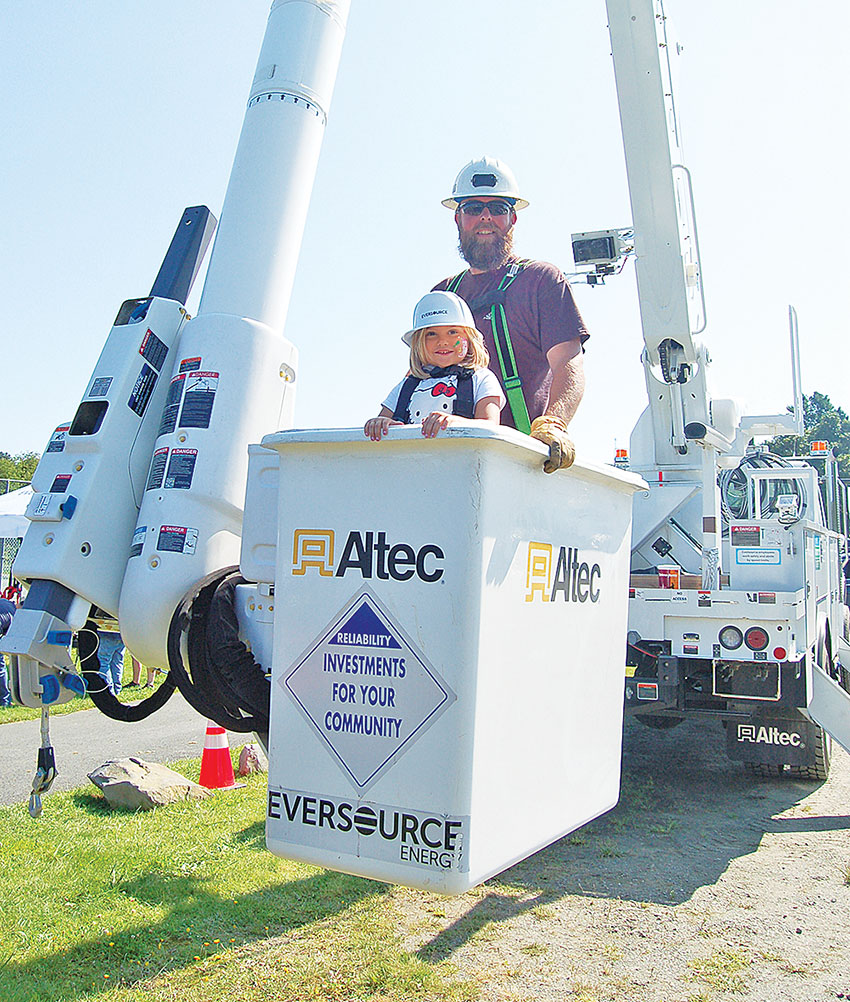 FROM LONG RANGE

Pittsburg-Canaan's Olivia Harris shoots for three of her game-high 13 points during the Yellow Jackets' 26-14 win in Canaan on Friday. (Jake Mardin photo)
---
District Warrant to Include Proposal to Consolidate Colebrook Schools at CES
By Rob Maxwell
The Colebrook school board plans to seek voter approval at the annual district meeting in March to consolidate both schools at a single campus on Dumont Street, with a target date of September, 2019. If approved, this would see the closure of the Colebrook Academy building as an operational school.
SAU 7 superintendent Bruce Beasley said the board has accepted a tentative bid from local contractor Daniel Hebert of $265,111 to reconfigure selected spaces at the elementary school such that 100 to 125 high school students could merge with the preK-grade 8 students now occupying the building.
Mr. Beasley's description of the board's proposal indicates that the Colebrook school district would retain ownership of the Academy property, with no specific plans yet made for its use or disposal in the immediate future. A volunteer committee charged with investigating possible uses for the Academy building, should it be vacated, reported a number of options to the board in September of 2018, which the board then took under advisement.
The proposed work at the CES building includes converting a large storage area on the ground floor behind the atrium into a classroom, expanding the weight room on the west end of the ground floor into a portion of the band room to create a space for health class instruction, doing some finish work on the spaces above and behind the stage for use as teacher offices, and possible rearrangement of ground-floor rooms now used for offices, ancillary services and conference rooms.
The superintendent said the $265,111 construction cost does not include expenses that may be incurred by the transfer of high school books, computers, furniture and other goods from one building to the other. "The board has not yet addressed the use or disposal of unused hardware, furniture or other material," he stated. He went on to add that the current planning may result in the storage of such material on the Academy's second floor.
Mr. Beasley observed that the continued ownership of the C.A. property will entail retention of an electrical connection, along with water and heating capacities in order to maintain adequate property insurance, and he noted the board has discussed using a portion of the building's first floor to house the SAU 7 offices.
He said the board estimates the annual savings to taxpayers "is in excess of $400,000, with the construction cost coming from the first year's savings." It remains unclear at this point, however, if the $400,000 includes the cost of minimally maintaining the Academy property.
Mr. Beasley said a large portion of the expected annual savings would come from staff reductions, either through attrition or from forced elimination of teaching, support and administrative positions, and reduction of busing expenses now incurred from the daily transportation of students between the two schools.
Colebrook school board chairman and building committee member Brian LaPerle said the board is asking for the consolidation of schools because, "We're in the middle of a building expenses crisis, and after looking at the issue from many points of view, we believe this move will save the taxpayers money while making the best use of teachers and support staff."
(Issue of January 16, 2019)
---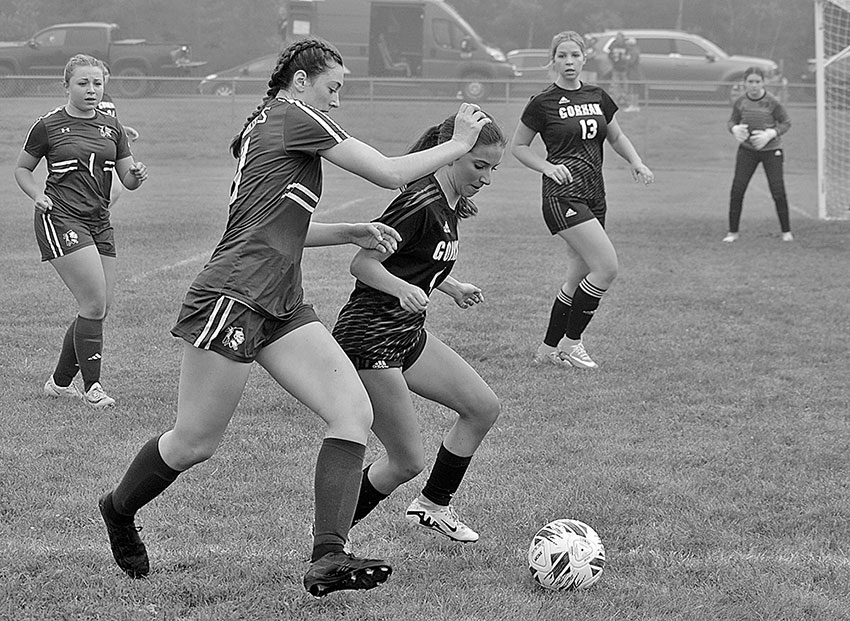 MILESTONE DONATION

Keith Kidder of Errol has been donating blood a pint or two at a time since his days in college and last Tuesday, he reached the 21.5-gallon mark during a blood drive held at the Monadnock Congregational Church in Colebrook. He is pictured here on the right along with American Red Cross collection technician Michael Minard.
---
Blood Drive Regular Keith Kidder: 21.5 Gallons of Giving


By Rob Maxwell
Retired Fish and Game Conservation Officer Keith Kidder has been donating blood since his days as an undergraduate at the University of Connecticut and during last Tuesday's blood drive in Colebrook he reached the 21.5-gallon level of giving.
During a chat at his home in Errol a few days later, he recalled that during his college days he donated two or three times, and a few times again when serving in the Army. "It was different back then," he recalled. "It didn't take very long. They just took you in, stuck the needle in your arm and afterward they sent you on your way. It takes a lot longer nowadays, but the bonus for giving in the service was a two- or three-day pass."
Mr. Kidder says he didn't donate again until around the time of his retirement from Fish and Game. "I started donating six times a year, which is the most you're allowed to do, and I often wonder where my blood is going and who's going receive it," he said. "Perhaps I have helped save a life somewhere along the way."
Keith noted that donating blood is a form of charity that almost anyone can participate in, saying, "it certainly doesn't cost anything except a little of your time."
The American Red Cross conducts blood drives every other month at the Monadnock Congregational Church in Colebrook, and the next one is planned for Tuesday, March 5.
(Issue of January 16, 2019)