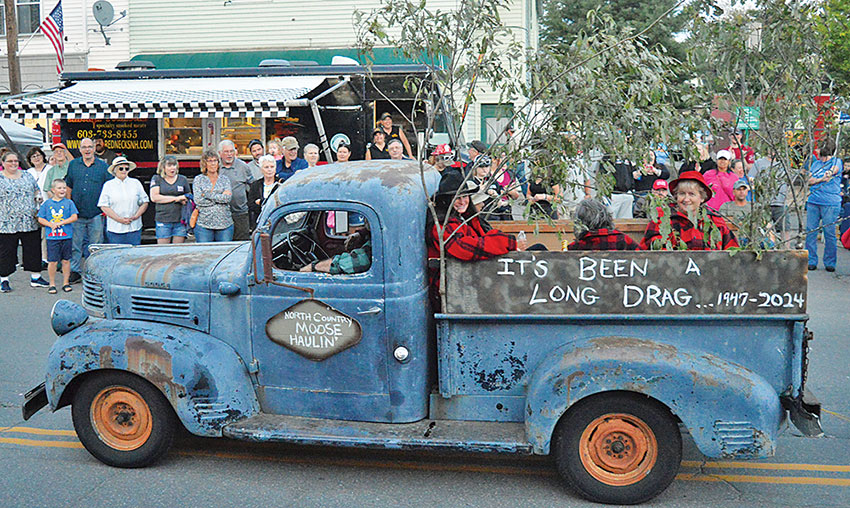 FIVE-YEAR WAIT FOR JUSTICE

An arrest came this past Monday for the murder of 11-year-old Celina Cass. She is seen here performing in the "Stewartstown Idol" contest at Stewartstown Community School, where she was a student when she disappeared six days before her body was found near her home on August 1, 2011. (File photo by Claire Lynch)
Wendell Noyes Is Charged with 2011 Murder of Stepdaughter Celina Cass
By Jake Mardin
The Office of the Attorney General and N.H. State Police announced on Monday that Wendell Noyes, 52, had been arrested on a charge of second-degree murder for the alleged killing of his stepdaughter, Celina Cass.
The press release stated that Mr. Noyes submerged the girl's body in the Connecticut River, and that a warrant for his arrest had been obtained on Monday. He was scheduled to be arraigned yesterday afternoon at the Circuit Court in Berlin.
Celina Cass was 11 years old when she was reported missing from her home on Washington Street in West Stewartstown on the morning of July 26. Her family said she was last seen using the computer before she went to bed, and the next morning she was reported missing by Noyes and her mother, Louisa Cass.
Several state and local agencies canvassed the area in an attempt to locate the girl, with locals also assisting in the search and passing out fliers with her photo. The Attorney General's office and FBI later joined the effort.
On August 1, Celina's body was discovered by the N.H. Fish and Game dive team in the Connecticut River just above the dam, about a half-mile from her home. An autopsy was performed the following day and in September her death was ruled a homicide, but the cause of death had never been made public.
In 2012, Noyes and another man living at the home at the time of Miss Cass' disappearance appeared before a Superior Court grand jury, but no charges resulted from their testimony. In 2013, the apartment building that the family lived in was heavily damaged by a fire and was later torn down. In February of this year, the State Police Major Crime Unit was seen parked at Noyes' home in Laflamme's Trailer Park in West Stewartstown, but investigators did not reveal what they were doing there.
An update on the arraignment will be posted on-line Wednesday morning at www.colebrooknewsandsentinel.com.
(Issue of June 22, 2016)
---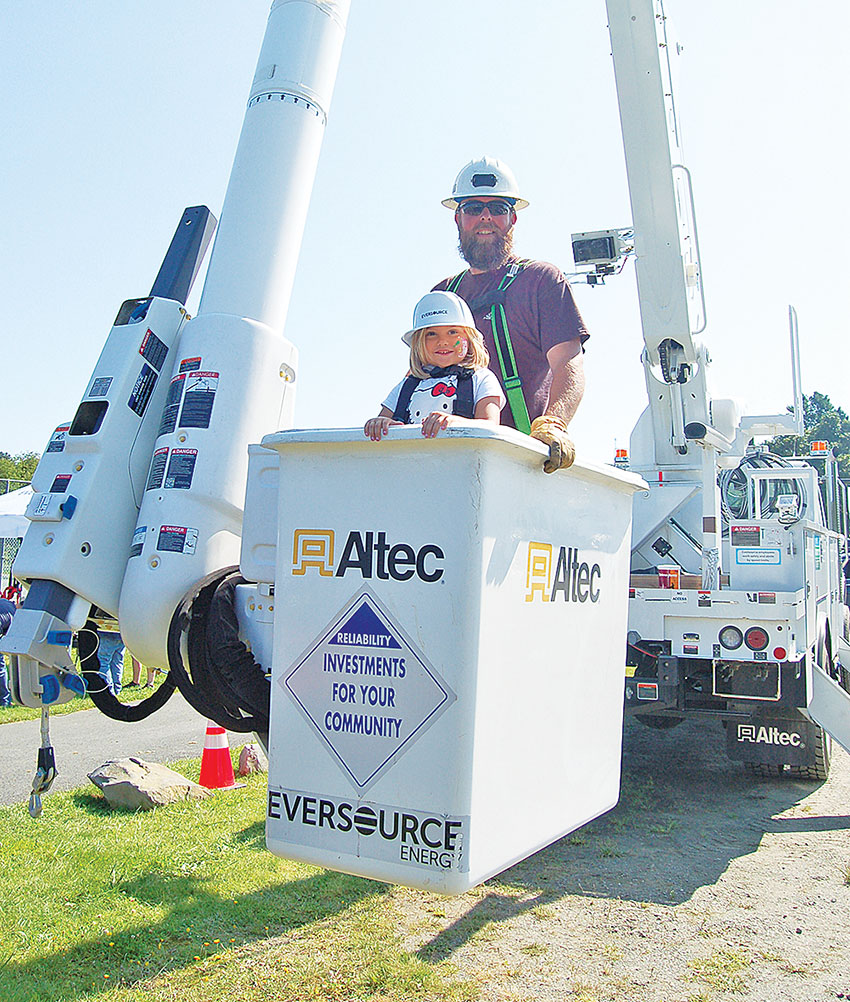 KEEPING THEM SPINNING

Keenan Hurlbert had six basketballs spinning simultaneously during Ilze Luneau's basketball dribbling show at Colebrook Elementary School last Wednesday. The event kicked off the Colebrook Public Library's 2016 summer reading program "On Your Mark, Get Set, Read," which continues until September 1. (Jake Mardin photo)
---
Colebrook, Stewartstown Ink Contract for Police Coverage through December
By Jake Mardin
The towns of Colebrook and Stewartstown have reached an agreement for police services that was signed by both boards of selectmen during Colebrook's regular meeting last Monday, June 13.
The agreement became effective on that date and continues until December 31. Both parties have the option to terminate the agreement or to amend it by mutual agreement in writing.
"Colebrook understands that there is a need for police response in Stewartstown and agrees to provide, when available, 'immediate response' in emergency situations only when directly requested to by the N.H. State Police-Troop F," the agreement states. "Colebrook further agrees to provide mutual aid emergency (back-up) response to assist State Police when called upon at no additional cost to Stewartstown."
Colebrook will assess Stewartstown at the rate of $75 an hour with a minimum of three hours plus 60 cents per mile logged by Colebrook's cruisers in Stewartstown. Colebrook will assess Stewartstown the same hourly rate, minus the minimum cost, "when required to appear before any court to give testimony on behalf of the Town of Stewartstown."
Costs will be payable to Colebrook's general fund account on a monthly basis, and the agreement will be administered by the Colebrook police chief. The chief will report all activity involving Stewartstown to the Stewartstown selectmen upon their request.
Each board may terminate the agreement for cause upon 30 days' written notice to the other board, or for any or no specified reason upon two months' written notice. Each town shall also indemnify and hold harmless the other town from damages, costs and other penalties that may arise as a result of that town's default or failure of performance. Colebrook will maintain liability insurance coverage for the police department and will name the Town of Stewartstown as well as its officers and employees as additional insured parties
(Issue of June 22, 2016)
---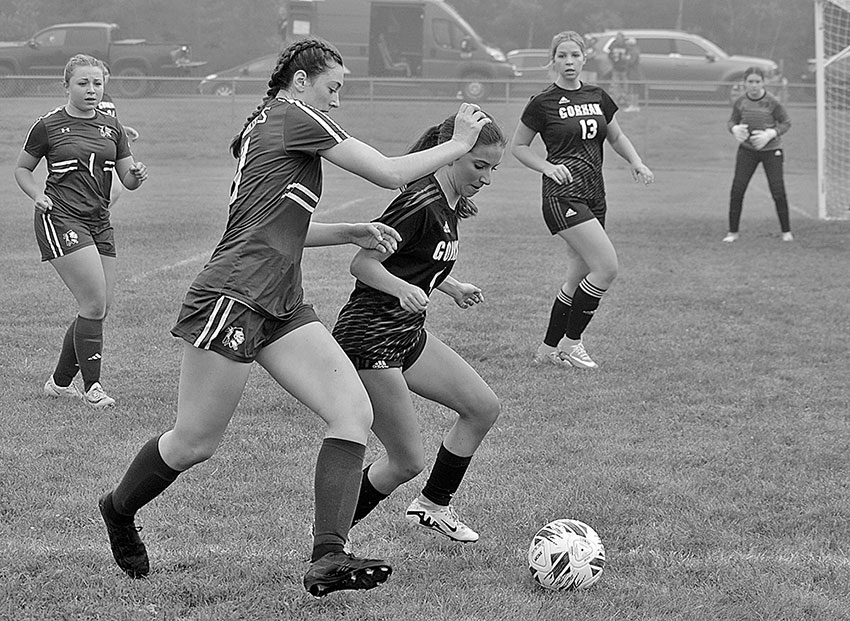 STRATFORD 'HILLBILLIES'

Reginald Mailhot, Cheryl Charron, Leona McKearney and Larry Ladd were in character for their "Stratford Hillbillies" in the annual Old Home Day Parade on Saturday, June 18 in Stratford Hollow. (Alan Farnsworth photo)
---
Civil Air Patrol Unit's Recruiting Drive Draws 29 Cadets from Around Region

Forty-two new members have signed up to engage in, supervise and operate the new Civil Air Patrol unit being formed at the Mount Washington Regional Airport in Whitefield. Thirteen are senior staff, while the remaining twenty-nine are cadets and recruits, all representing a commitment to re-create the CAP's presence north of the notches.
Senior Master Sargent Brian Thompson of Bethlehem, who is retiring after 31 years from the Air Force and the Vt. Air National Guard, will supervise all drill and leadership development programs. Eight senior cadet volunteers from the JROTC program at White Mountains Regional High School have signed on to lend their expertise and support.
"Their service in training new cadets is invaluable and has sparked the expansion and operation of this new squadron," states a press release from the unit. "Upperclassmen are needed to train the new recruits, their peers, in drill operations, uniform principles, character development and military bearing."
The twenty-nine student cadets come from such distant locales as Milan, Stewartstown and Lyndonville, all towns that had previously acted as anchors to the Civil Air Patrol. Once the cadets' initial training is complete, they will be introduced to flying glider and Cessna 172 aircraft. "Support for the formation of the new squadron has been overwhelming from parents, private citizens and local businesses," states the release.
Senior committee members unanimously nominated retired Lt. Colonel Allen Strasser of Bretton Woods to the position of Designated Squadron Commander. He brings to the program over 24 years of flight experience in the active and reserve Air Force. Additionally, he is a retired TWA Captain with 32 years' experience flying seven types of aircraft totaling over 20,000 hours of flight time.
John Tholl, a former Air Force staff sergeant who is also the Dalton police chief, has been selected as the Designated Deputy Commander of the new squadron. He has also served several terms in the N.H. House of Representatives, where he currently represents the district for Whitefield.
More information may be obtained by contacting the unit's acting public affairs officer Casey Pike, at 603-520-4961 or caseypike61@yahoo.
(Issue of June 22, 2016)
---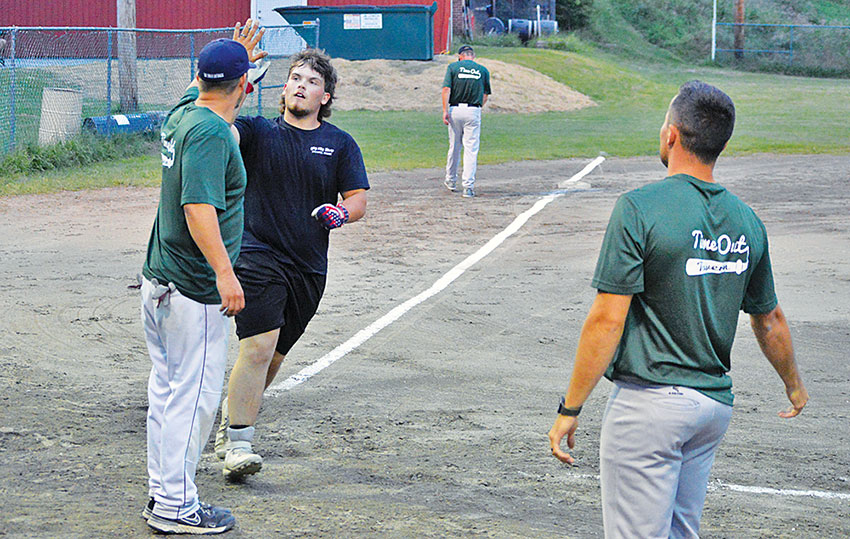 CROSSING THE BRIDGE

Rob Daniels of Canaan, N.H., crosses the Columbia Bridge during the NH-VT Covered Bridge Half Marathon on Saturday. He finished with a time of 1:33:55.1, good for tenth place overall. (Jake Mardin photo)
---
Stratford Citizens Discuss Options for Pavilion on Town Common
By Jake Mardin
A group of citizens convened at the Grand Trunk Railway Station community room in Stratford on Wednesday evening to discuss the possibility of building a pavilion on the town common.
The common is the site of Fantastic Fridays, which features live performances, demonstrations and vendors during the summer months. Last summer, a thunderstorm knocked over the tent that housed the farmers' market and entertainment, and organizers decided to investigate the options for a more permanent structure.
At Wednesday's meeting, Fantastic Fridays organizer Kathy Roth said a pavilion could also enhance the town common, entice tourists to stop, and be used for public events. She said the committee has contacted three local builders for estimates on a 20- by 40-foot pavilion on a concrete slab, and the estimates they got back ranged from $20,000 to $36,000. Ms. Roth said the main things to focus on are what type of structure to build, where it would be located, and how to pay for it.
Gary Puleo, who owns the Riverside Market and Deli, called the pavilion a great idea and said he would do what he could to help. He said the pavilion used by Island Pond for its Friday night events is nice, and said that when building one it is important to "do it once and do it right." Mike Lynch suggested a structure with eaves that can be pulled out as awnings, which would expand the covered area while leaving the footprint within the 20- by 40-foot area.
There was also some discussion about what materials to use and where they could be procured, but the group agreed that the first step would be to confirm what the rights of way are for the railroad tracks passing through the common to determine what size area they have to work with.
The next meeting will be held at the library on July 20 at 6:30 p.m. Anyone with ideas is encouraged to call Kathy Roth at 802-962-3498.
(Issue of June 22, 2016)
---