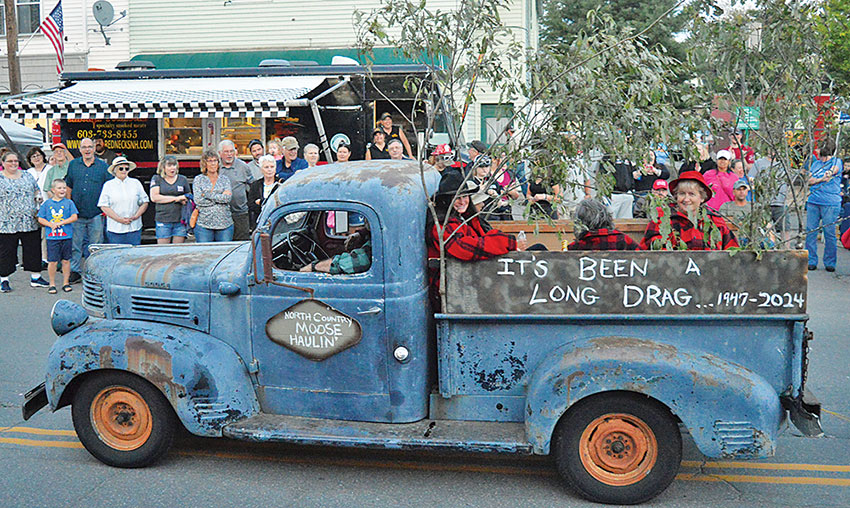 ENTRANCE CANOPY DEDICATION

Employees from Nash Equipment and Upper Connecticut Valley Hospital staff gathered outside the main entrance on Thursday, December 13 to recognize a $300,000 donation made by Susie and Shirley Nash that enabled work on a new canopy and interior renovation to the facility's entrance to be completed. Seen in the front of this photo (from the left) are: Jimmy Jeffers of Nash Equipment, UCVH president Scott Colby, and Shirley and Susie Nash.
(Rob Maxwell photo)
---
---
Special Town Meeting Next Wednesday on Magalloway's Disorganization Plan
By Jake Mardin
Residents in Magalloway Plantation will gather for a special town meeting at the assessor's office next Wednesday, December 26, to discuss and vote on disorganization.
The meeting is the next part of a multi-step process to dissolve the town government and become part of Maine's Unorganized Territories. The Unorganized Territories have no local, incorporated municipal government, and duties related to providing services and property tax administration is shared among various state agencies and the county. The Maine legislature serves as the local governing body.
At a meeting held in June, Magalloway citizens voted 9-5 to move ahead with the process of disorganization. Board of Assessors chairman Tom Rideout said a low and aging population and lack of people available to fill town positions were the main reasons the town began looking into the process.
After the vote in June, a "Deorganization Procedure" was drafted, which covers a number of topics, including the disposition of town-owned assets, where children will attend school, and services. According to Marcia McInnis, Fiscal Administrator of the Unorganized Territory, townspeople will vote next Wednesday on whether they approve the procedure. "If they approve it, the Deorganization Procedure will be reviewed by the legislature and they will vote on its approval," she said. "If the leglislature approves the deorganization of Magalloway, there is a final vote back in Magalloway in the next statewide general election of 2020. If the final vote is successful in Magalloway Plantation, Magalloway Plantation will surrender its corporate charter and will become Magalloway Township."
Mr. Rideout said the first proposed procedure "was not received very well by the residents of Magalloway," mainly due to a stipulation that elementary students would attend Errol Consolidated School and high school students would go to Berlin. Students currently attend school in the Rangeley School District, which Mr. Rideout said residents wanted to continue. He said after communicating with an attorney, the procedure was amended to continue sending students to Rangeley.
The procedure also details how town properties will be distributed. The fire station will be sold, and the town hall will be transferred to a historical society or sold to the highest bidder if a historical society is not formed. The transfer station property will be deeded to the Oxford County Commissioners or sold. The town must also replace the riprap on both ends of the culvert on Pond Brook Bridge prior to disorganization. Residents must also form a cemetery association prior to disorganization to oversee the care of graves and the cemetery, and establish rules for internment.
After disorganization, the Oxford County commissioners will contract for maintenance and repair of roads, plowing and sanding, but will continue to provide rubbish disposal services. The commissioners will contract for structural fire protection with Errol Fire Department, and the town's fire station and equipment will be sold. Errol Rescue will provide ambulance services.
"Everyone is happy with the revised proposal but there is still opposition to the actual deorganization process as a whole," Mr. Rideout said. He said more people are leaving or have properties for sale; he and his wife have put their business up for sale and he is resigning as assessor effective December 31. His wife, Dr. Martha VanderWold, is the Magalloway school board representative and is working on negotiating Magalloway's withdrawal from the Rangeley Lakes Regional School District, which is required if the town votes to disorganize. He said she will resign from her position once the withdrawal is complete.
"The future does not look very bright for Magalloway," he said. "There are people moving out and the town has sold land to the wildlife refuge, which looks like it will probably happen more often in the future. This decreases our tax revenue and many of our non-resident taxpayers are upset over the skyrocketing increases in their taxes and are threatening action against the town."
Mr. Rideout said the fire department closed down in August because there weren't enough people to run it properly, and he expressed thanks to Errol for providing fire and ambulance coverage. He also said there is a lack of people to fill all the required town positions and feels that the present proposal is a good one.
"Some people in town think that we should turn it down, not only to give the town more time to transition but perhaps form another proposal, tweaking some of the minor points," he said. "Unfortunately, I think that would be a mistake because I have been told that the legislature usually depends on proposals presented by ad hoc committees, and not individuals or towns."
Next Wednesday's meeting will take place at the assessor's office at 7 p.m. If this vote and subsequent votes are passed, the proposed effective date of disorganization is July 1, 2021.
(Issue of December 19, 2018)
---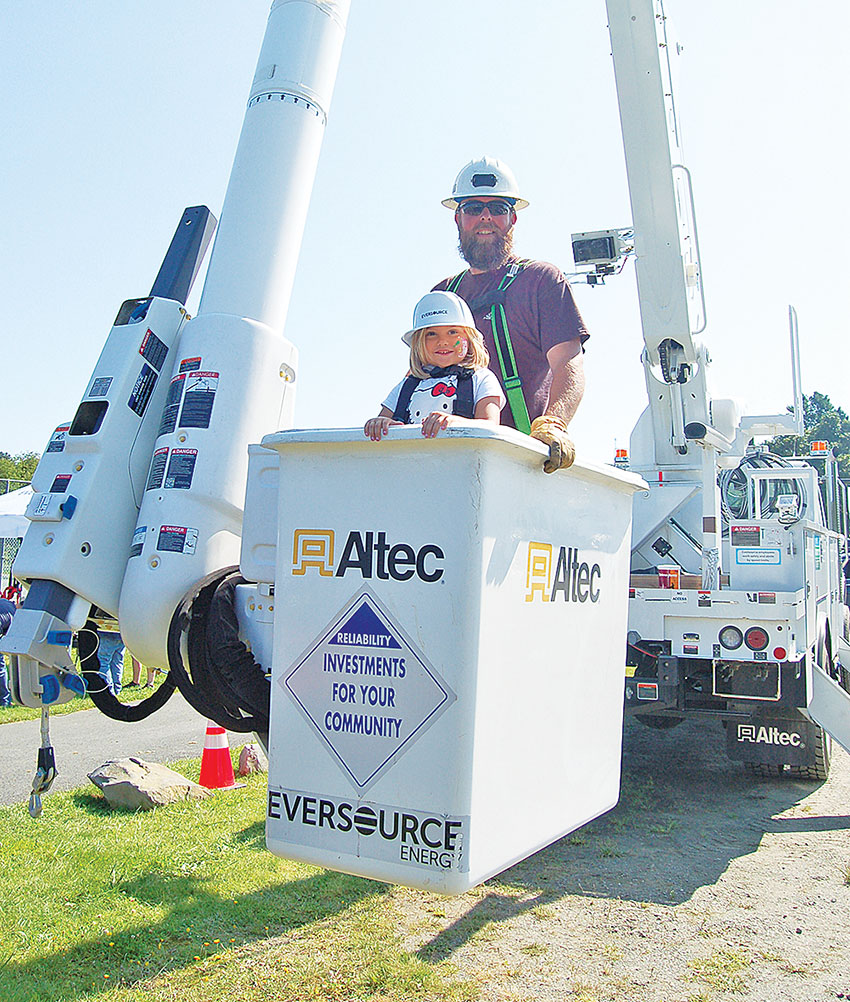 SECOND PLACE FOR ALPHABOTS

Taking second place in coding at the Vermont FIRST (For Inspiration and Recognition of Science and Technology) tournament at Norwich University on December 9 were the Alphabots Lego League team of Hayahn Masson, Dale Goodwin, Nathan Burns, Madeleine Varley, John Wade, Ian Thompson and Joshua Falconer. (Courtesy photo)
---
Canaan Robotics Team Takes Second Place at Statewide Coding Tournament

The FIRST Lego League team from Alice Ward Library in Canaan, the Alphabots, finished second in the coding section of their 2018 statewide tournament held Sunday, December 9 at Norwich University in Northfield, Vt.
"This was a huge jump from their 17th position in the coding section of the 2017 tournament," said librarian Craig Varley, "and an achievement that came from months of hard work and dedicated practice by the seven-member team."
FIRST (For Inspiration and Recognition of Science and Technology) is a global organization dedicated to increasing young people's understanding of STEM with project learning and robotics development. In FIRST Lego League, teams of up to 10 players from grades 4-8 compete to build and code Lego Mindstorm robots and geared attachments that move around a four- by eight-foot game board and complete missions. Each successful mission wins points. The Alphabots gained 90 points from their completed robot missions, coming in second out of all state competitors in that section.
The team also created an original project proposal. The FLL 2018 theme was "Into Orbit," and teams were tasked with identifying problems of long-distance space travel and designing original solutions. The Alphabots chose to look at the psychological difficulties of such travel and on how to prevent feelings of isolation and depression, a unique take that led them to create the Earth Room. The Earth Room offered ways for astronauts to use scents, plants, virtual reality and home communication to keep depression at bay over interplanetary space travel.
The seven members of the Alphabots live in Canaan and Colebrook, and meet weekly at Alice Ward Library in Canaan to practice. The Canaan members are Nathan Burns, Dale Goodwin, Hayahn Masson, Madeleine Varley and John Wade. The Colebrook members are Joshua Falconer and Ian Thompson. The team is taking a short break over the holidays and will meet again in 2019 to begin planning and playing in preparation for next year's FIRST Lego League tournament.
(Issue December 19, 2018)
---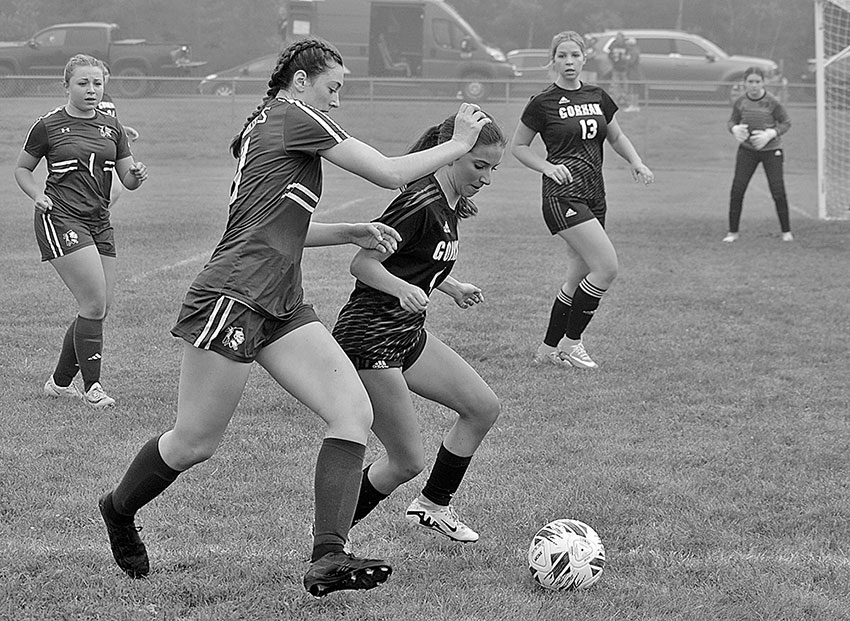 GIVING TREE DONATIONS

Border Patrol agents from the Beecher Falls station participated in the Giving Tree program, presenting wrapped gifts to coordinator Bonnie Day at the station on December 13. Pictured are left to right Agent Jeremy Forkey, Bonnie Day, Agent Anthony Perry--who spearheaded the initiative--and David Lewis. Agents collected over 70 presents for local children, and Patrol Agent in Charge Paul Kuhn said, "Knowing that a young child within our community will open up a present on Christmas because of this program and our participation, is extremely satisfying." Bonnie has been coordinating the Giving Tree for several years, and receives contributions from countless individuals, businesses and organizations around the area. (Courtesy photo)
---
Hospital Among Those Affected by Nationwide Bomb Threat Scam


By Jake Mardin
Upper Connecticut Valley Hospital in Colebrook was one of many locations nationwide that received a bomb threat last week.
According to a press release, the hospital received "two non-credible bomb threats" via email at around 1:30 p.m. on Thursday. Colebrook police chief Steve Cass was at the hospital meeting with staff on another matter when the threats were received, and coordinated with the UCVH Safety Team to notify state authorities and conduct a sweep of the facility. Fire chief Brett Brooks also responded to work with the Safety Team.
Chief Cass confirmed that no patients, staff or visitors were in danger and the threat was clearly non-credible, the press release states. Shortly after contacting state authorities, hospital staff learned that similar threats had been made nationwide.
The Associated Press reported that email threats were sent across the country claiming that an associate had planted a bomb in the building and demanding $20,000 in Bitcoin payments. WMUR reported that a number of locations in New Hampshire received the threats, including Weeks Medical Center in Lancaster.
In the release, UCVH President Scott Colby stated that "the hospital is grateful for the assistance given by Chief Cass and Chief Brooks, and applauds the diligence of the hospital staff involved for forwarding the threats immediately through the proper channels and for the response and concern demonstrated by all staff for the safety of our patients, visitors and co-workers."
(Issue of December 19, 2018)
---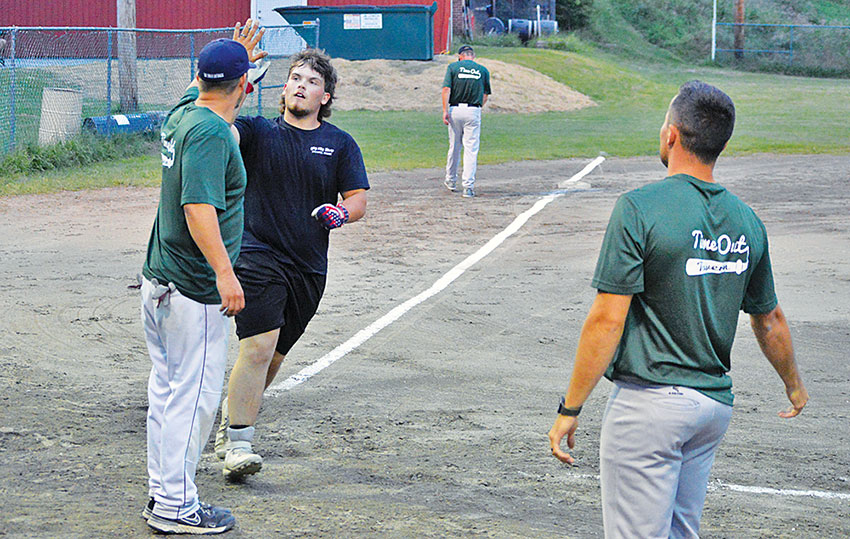 CHRISTMASY CONSTRUCTIONS

Pittsburg School first-graders Justice and Jayde Marsh show off the gingerbread houses they made on Friday, December 14, using milk cartons as a base and assorted edibles for building materials. (Ann Gray photo)
---
Local Churches Plan Services at Christmastime
Area churches have scheduled services for this Sunday; for Christmas Eve next Monday, December 24; and Christmas Day on Tuesday. Unless otherwise noted, services on Sunday will take place at their usual times.
Roman Catholic
-- St. Francis Xavier, Groveton: Christmas Eve Mass at 4 p.m.; Christmas Day Mass at 10 a.m.
-- Sacred Heart, North Stratford: Christmas Eve Mass at 7 p.m.
-- St. Brendan's Colebrook: Christmas Eve Mass at 4:30 p.m.; Christmas Day Mass at 10:30 a.m.
-- St. Albert's, West Stewartstown: Midnight Mass at 11:30 p.m.
Congregational
-- Monadnock UCC, Colebrook: Christmas Eve Service at 7 p.m.
-- Errol Congregational Church: Christmas Eve service at 5 p.m.
United Methodist
-- Trinity UMC, Colebrook: Candlelight service Sunday, December 23 at 7 p.m..
-- Farnham Memorial UMC, Pittsburg: Christmas Eve service at 7 p.m.
Episcopal-Anglican
-- St. Stephen's Episcopal Mission, Colebrook: Christmas Eve service at 4 p.m.
-- All Saints Anglican Church, Hereford: Christmas Eve service at 6:30 p.m.
Baptist
-- Community Baptist Church, Colebrook: Christmas Eve candlelight service at 6 p.m.
-- Independent Baptist Church, West Stewartstown: Sunday Advent worship service at 11 a.m.
-- First Baptist Church, Stratford: Christmas Eve service at 6 p.m.
Grace Community Church, Canaan
-- Candlelight Christmas Eve service at 7 p.m.
Assembly of God
-- Faith Chapel, Columbia: Christmas Eve service at 6 p.m.
(Issue of December 19, 2018)