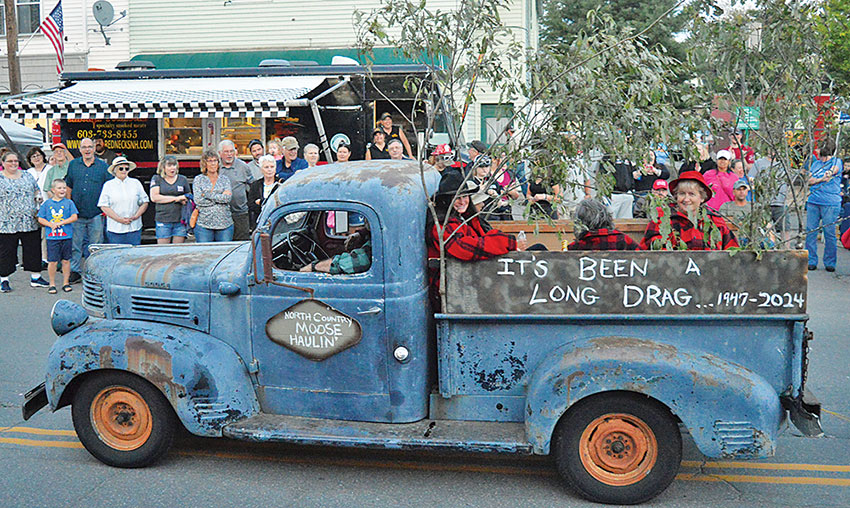 KIWANIS LAY PERSON OF THE YEAR

Kiwanians John Forbes, left, and Donald Dickson, right, surprised Sylvia Goodrum by recognizing her as the Kiwanis Lay Person of the Year during the Sunday morning service at Trinity United Methodist Church in Colebrook on May 17. A retired teacher, Sylvia was chosen for the honor because of her many contributions to the Colebrook Area Historical Society, her tireless work at the Tillotson Center, and her many duties at the church as trustee, teacher and coordinator of Bible School. (Alan Farnsworth photo)
---
Balsams Plans to Be Discussed at Coös Planning Board Meeting in Colebrook

By Jake Mardin
Representatives involved in the Balsams restoration project will attend a Coös County planning board meeting to be held at 6 p.m. at the Colebrook school gym next Wednesday, May 27.
Spokesman Scott Tranchemontagne said the meeting is characterized as "a pre-application conference," which is required prior to filing a submission for a planned development subdistrict. Mr. Tranche-montagne said the group has presented the project to boards before, but this will be more of a "full-on presentation."
He said developers will walk the board through the concept plan and discuss various components, including development around Lake Gloriette, types of buildings that will be on the property, historic preservation requirements and the ski area expansion. "I expect we'll have a full team there, including Les Otten," Mr. Tranche-montagne said.
Today, Gov. Maggie Hassan will sign Senate Bill 30 into law at the Executive Council Chamber in the State House, allowing unincorporated places such as Dixville to establish tax districts. Balsams developers are seeking a $28 million loan from the Business Finance Authority toward the project.
(Issue of May 20, 2015)
---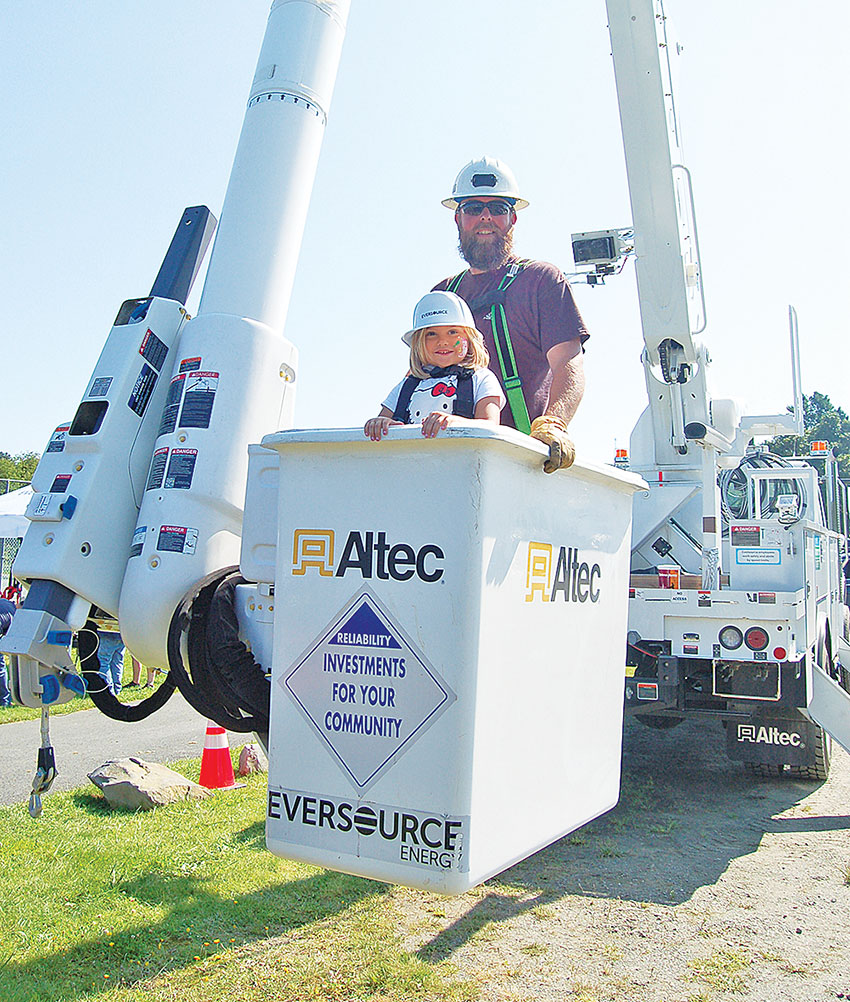 ALL DRESSED UP

Kathleen Domanico (left) and Darlene Howarth of the 45th Parallel EMS introduce Crypus Griffin and Christian Degray to bandages and the oxygen bear in the back of an ambulance during Upper Connecticut Valley Hospital's annual Teddy Bear Clinic on May 13. (Alan Farnsworth photo)
---
SAU 7 Superintendent Bob Mills Accepts Interim Position for 2015-16 School Year

By Rob Maxwell
Superintendent Bob Mills said on Thursday, May 14 that he had notified SAU 7 board chairman John Falconer of his intention to accept a one-year contract to serve as interim superintendent for the 2015-16 school year.
The board's decision to offer the job to Mr. Mills followed a special, largely non-public meeting held Wednesday, May 13 at Stewartstown Community School, attended by 19 of the board's 21 members. The contractual agreement includes a five-percent raise in salary, so that Mr. Mills will be paid $89,770 for his services in 2015-16.
Mr. Mills notified the board in November of 2013 of his plans to retire this year following 16 years in office. A months-long and sometimes tumultuous search process to fill the expected vacancy concluded with the board interviewing two candidates on March 28, after which the board unanimously agreed to offer a contract to Berlin's Hillside Elementary Principal Julie King. After an approximate two-week period of negotiation over the terms of a contract between Mrs. King and Mr. Falconer, Mrs. King subsequently refused the offered contract for undisclosed reasons.
Last Wednesday's special meeting was called to deal primarily with the legal requirement for a superintendent to be under contract--even if on an interim basis--by July 1 of this year. Mr. Mill's 2013 letter to the board indicated that he believed the search process could prove arduous and lengthy, and stated further his willingness to work for an additional year if necessary.
The SAU 7 board is comprised of all 21 of the school board members within the five school districts of Pittsburg, Clarksville, Stewartstown, Colebrook and Columbia. Four members of the public attended the somewhat hastily organized meeting, which was posted on the SAU 7 Web site and at the Stewartstown School.
The 6 p.m. meeting went into non-public session at 6:10 and reconvened publicly at 7:55, when Chairman Falconer asked for a motion to offer Mr. Mills a contract for the 2015-16 school year. The vote on this motion included a single "no" vote, while five members abstained.
Betsy Gray and Michel Dionne of Clarksville voted in the affirmative, as did Colebrook's Eldonna Brooks, Greg Placy, Robert Unangst, Lisa Whitaker, Brian LaPerle and Mr. Falconer, and Stacey Campbell, Crystal Lesperance and Chris Brady of Columbia. Pittsburg's Lindsey Gray, Jamie Roy, Bob Ormsbee and Reggie Parker abstained, while Toby Owen voted "no." Stewartstown board members Philip Pariseau and Kara Sweatt cast "yes" votes and Kathleen Covell abstained. Judith Roche Clarksville and Rick Brock from Colebrook were absent from the meeting.
The board votes are apportioned according to a formula that awards three votes to towns with schools and a single vote to districts with no school; therefore Pittsburg, Stewartstown and Colebrook cast three votes each in total, while Clarksville and Columbia cast a single vote each for a total of 11. The final tally of these 11 available votes saw seven votes in the affirmative, 3/5 of a vote in the negative and 3 2/5 abstentions.
Following the vote, Stewartstown resident Allen Coats asked the board about the method of the search procedure, and inquired why the second candidate interviewed for the position wasn't offered the post following Mrs. kKing's refusal of a contract. Mr. Falconer explained that the content of discussion over that decision was held in a non-public deliberation and therefore could not be made public.
When asked if the board was satisfied with the manner in which the search process was conducted, Colebrook board chairman Greg Placy said, "Fortunately we haven't had to do this very often, and we have certainly learned some things."
In the meantime, the search process will be renewed and Mr. Mills said on Thursday that he has offered to mentor the eventual selection for the position for a year on a pro bono basis. Mr. Mills also pointed out, "Despite the raise in pay, I will still be the lowest paid, full-time public school superintendent in New Hampshire."
(Issue of May 20, 2015)
---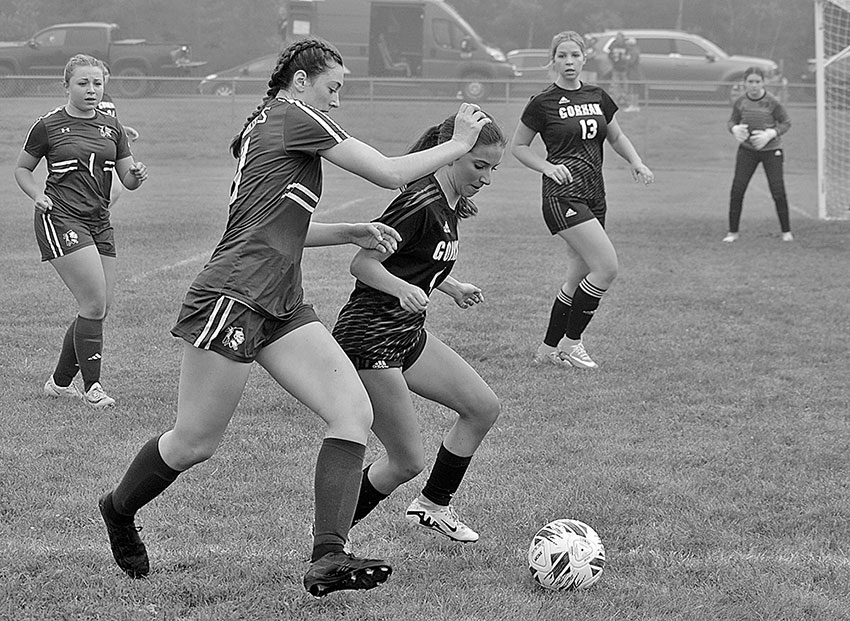 CANAAN FUTURE FARMERS

The CMHS chapter of Future Farmers of America sent a large delegation to the Vermont FFA Convention, held at Shelburne Farms on May 4-5, winning several awards for their demonstrated expertise. Front row, from left to right: Heather Cluff, Erin Owen, Emillie Roy, Megan Flanagan, Echo Towle, Carl Wheeler and Sage Johnson. In the back: Austin Coutu, Nick Swallow, R.J. Marais, Nate Degray, Matthew Riendeau, Nicholas Covey, Kesler Lyons, Zeb Brigham, Josiah Riley and advisor Chris Brady. (Courtey photos)
---
Parades, Ceremonies, C.A. Ghost Walk Planned for Memorial Day Weekend


Schools and veterans organizations will host events this coming weekend in observance of Memorial Day, which this year falls on Monday, May 25.
Stratford Public School students will conduct their traditional parade and ceremony on Friday, May 22, walking from the school to the veterans' monument in Bloomfield, arriving at 11 a.m. After a ceremony there, the students will proceed to the monument on the North Stratford common. Following Memorial Day activities, the youngsters will then walk down to the Connecticut River and release the trout they hatched in January, concluding a four-month collaborative project with the Berlin Fish Hatchery.
Errol Consolidated School will present a brief Memorial Day program at 10 a.m. on Friday, May 22. Members of the Marine Corps Reserve will be there with their color guard, and the students will say a few words before placing a wreath at the monument in front of the school if the weather is fair, in the town hall if foul.
Northland American Legion Post 47, its Ladies' Auxiliary and Sons of the American Legion organize Memorial Day activities in Pittsburg, Beecher Falls, Canaan and West Stewartstown on Monday the 25th. Events begin with a 10 a.m. parade in Pittsburg, followed by an observance in Beecher Falls at 11:30. The group breaks for lunch at the post, then concludes with a 1 p.m. parade in Canaan and West Stewartstown.
George L. O'Neil American Legion Post 62 and Ladies' Auxiliary Unit 62 in Colebrook also conduct observances on Monday, May 25. The parade steps off at 11 a.m. from the post on Pleasant Street, heading west, then north on Main Street and stopping for a ceremony at the Mohawk River bridge. Events conclude with an observance, remarks from the post commander, and patriotic songs by the Colebrook Academy chorus at the monument lot on Bridge Street.
Post 62 and Scouts from Troop 220 will place flags on veterans' graves at the Colebrook Village Cemetery starting at 5 p.m. Thursday, May 21. Anyone who wishes to help is welcome to join them.
Also on Memorial Day
For those interested in local history, Colebrook Academy students will present their "Ghost Walk" tour of the Colebrook Village Cemetery at 2 p.m. The students will take on the roles of several local figures including Ed Norton, who had a mine on Mount Monandock; Colebrook's first veterinarian, Clark Swail; the Vancore family of Main Street jewelry store fame; and Ella Beckett, who murdered her husband in their Spring Street home in 1926.
(Issue of May 20, 2015)
---
Early Deadlines for Memorial Day Issue


Next week's issue will be published on time, but the office will be closed for Memorial Day and Monday's deadlines are moved back to this Friday, May 22: display advertising at noon, classifieds and paid copy at 5 p.m. News releases are due by noon tomorrow, May 21.
(Issue of May 20, 2015)
---
---