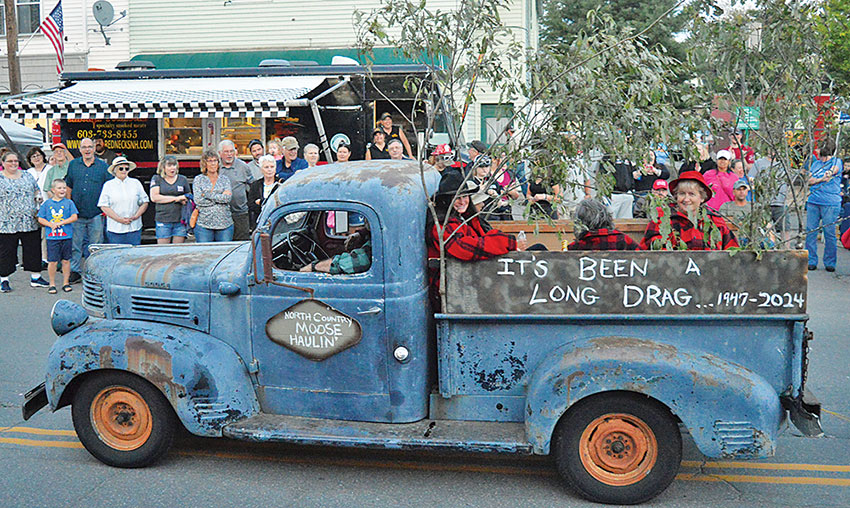 SUPER SERVER

The Man of Steel obligingly made the rounds with a tray of brownie sundaes at the Pittsburg Ridge Runners' annual steak feed on Saturday, February 28, after a long day on the trail in the Superheroes Poker Run. He later ducked into a phone booth and changed back into a mild-mannered Boots Bouchard. (Alan Farnsworth photo)
---
Balsams Developer Meets with DRED, Discusses Details of Plans for Resort

By Jake Mardin
State, county and local officials gathered at the Captain's Cottage at The Balsams resort property in Dixville on Thursday to hear about the current plans for the resort from Les Otten and other team members of Dixville Capital, LLC. Also in attendance was Jeff Rose, commissioner of the N.H. Department of Resources and Economic Development.
Mr. Rose welcomed everyone to the meeting and said they were there to talk about "a once-in-a-lifetime opportunity to restore the grandeur of this magnificent location." He related that DRED representatives first met with Mr. Otten about a year ago to discuss his vision for the Dixville property, and he called the present day a unique moment in time. "This has the potential to be a world-class, year-round destination as it never has been before," he said, noting that state government has been working on the project every day and governor Maggie Hassan has pulled together agency leaders to focus efforts on The Balsams.
Commissioner Rose described three distinct phases in the development of the project. The first was to get a feel for the scope and magnitude of Mr. Otten's vision, and the last six to eight months have been focused on permitting. The Balsams has submitted a permit to the Department of Environmental Services to bring water from the Androscoggin River in Errol to the resort via an underground pipeline, and earlier this week submitted a wetlands permit to DES.
In addition, the Balsams has been working with the N.H. Fish and Game, Transportation and Historical Resources departments, the Army Corps of Engineers and the U.S. Environmental Protection Agency.
The third step is financing, and Commissioner Rose called the project "dynamic," with many different components--some they "feel good about" and others that they are still working on. "I'm excited every day about the progress we continue to make," he said.
He introduced Mr. Otten, who said the resort has "a great history," citing such milestones as the construction of the original Dix House, and Donald Ross spending three years at the property working on his golf course. He said the late Neil Tillotson looked at the property in a "progressive way," putting in a latex factory, power plant, resort and ski area. "He basically put everything together that formed The Balsams," he said.
Mr. Otten said he wants to have shovels in the ground this June, and said his team has been purposefully quiet about the project as they filed necessary permits and coordinated with state and federal agencies, Wagner Forest Management and Brookfield Renewable Power. "Everything that we've done to date hopefully comes together the first of June," he said.
After recognizing the different members of his team, Mr. Otten talked about plans for the resort. The Hampshire House and the Dix House will be rehabilitated, with the non-salvageable removed and a new connector built between the two buildings. A new, five-story building called the Wilderness Lake Lodge will include a 500-seat conference center. A gondola will take people from the hotel area across Lake Gloriette and Route 26 to the ski area--which includes 3,300 additional acres acquired from Bayroot--and guests will be able to ski back down to the village.
"It's essentially a city out here, on a small postage stamp of land," Mr. Otten said. He noted that during the Brown Paper Company expansion, the Federal Aviation Administration put money into the Milan airport, and he said The Balsams will be able to utilize that asset. There have been talks with Cape Air about restoring daily service, and legislators have been talking with the FAA about the possibilities.
Mr. Otten also discussed financing including Senate Bill 30, which would guarantee $28 million in bonds for the $143 million project. Using the Tax Increment Financing model, the property tax revenue would be used to secure a bond purchased by a bank, to which a Massachusetts bank has already committed. He explained there are four levels to paying back the bond: the new tax base, consisting of developers and real estate sold on the property; the developer; property being sold with the residuals going back to the owner; and the final option would be to have the state take it over.
"Economic development in areas like this is why TIFs were created," Mr. Otten said. "This part of the state has lost 1,700 jobs. Our road traffic is down 30 percent." He said the project would be worth about $1 billion to the local economy over ten years and would generate $5 million in meal and room taxes. He said at the end of the first phase, there would be around 1,700 jobs, and another 300-400 indirect jobs.
Mr. Otten says he wants the resort to be open for the summer in July of 2016, and the winter in January, 2017. "It feels more real now than it has in the past 17-18 months," he said. "I finally feel comfortable enough to say there's a better than 50-50 chance of this happening."
David Norden of Dixville Capital further explained the resort will offer 11,000 acres to explore, with activities such as hiking, golf, snowmobile and ATV riding, hot pools, a spa, yoga and fitness. There is also the expansion of the ski area and sites such as Mud Pond--which will go back to its former name of Moose Lake--and there is room to the west for future expansion.
The connector between the Hampshire and Dix Houses will contain an indoor-outdoor pool, and there will also be a "kids' barn," a multifunctional space for the younger visitors to the resort. When phase one is complete, the ski area will be larger than Waterville, Loon and Stowe, Mr. Otten said, noting that because the location of The Balsams is out of the way, they have to offer something unique.
"We can't be equal," he said. "We have to be something that's more destination-oriented. We don't want to compete with existing resorts. We want to create our own category of who we are. We need to be the thing that everyone else compares to." Mr. Otten said the plan is ambitious "but it speaks to what the marketplace is looking for."
Rep. Larry Rappaport asked when real estate would be sold, and Mr. Otten said 120 days from now they would like to take contracts, and they are currently taking reservations. "I have never worked with a group of officials who have been more cooperative and more interested in seeing a project moving forward," Mr. Otten said. "We have a strong sense that everyone is on the same page."
Following the meeting and a tour of the Dix House, Mr. Otten answered more questions about the property. He said 500 jobs will be created immediately, with 1,700 related to the project during phase one. His answer was simple when asked if there is a "Plan B" if SB 30 is not successful, stating, "There is no Plan B." Mr. Otten also expressed hope that the hotel's historic Ballot Room will be open for the 2016 primary.
Coös Planning Board
Ed Brisson and Burt Mills of Dixville Capital appeared at the Coös County planning board meeting in Lancaster later that evening to present an overview of the project. Prior to the meeting, board chairman John Scarinza advised the full house that this was not a public hearing and no application had been submitted, but when The Balsams comes back with a formal proposal there will be time for public comment.
Mr. Mills said the intention of the meeting was to "kick off the relationship with the county," and Mr. Brisson said they will be having discussions with Colebrook town officials soon. He said they will propose that a development district be formed strictly for The Balsams, and Mr. Scarinza said the board also has to consider the zoning maps and possible subdivisions. He also said that the Colebrook Fire Department and 45th Parallel EMS should be contacted to participate.
(Issue of March 4, 2015)
---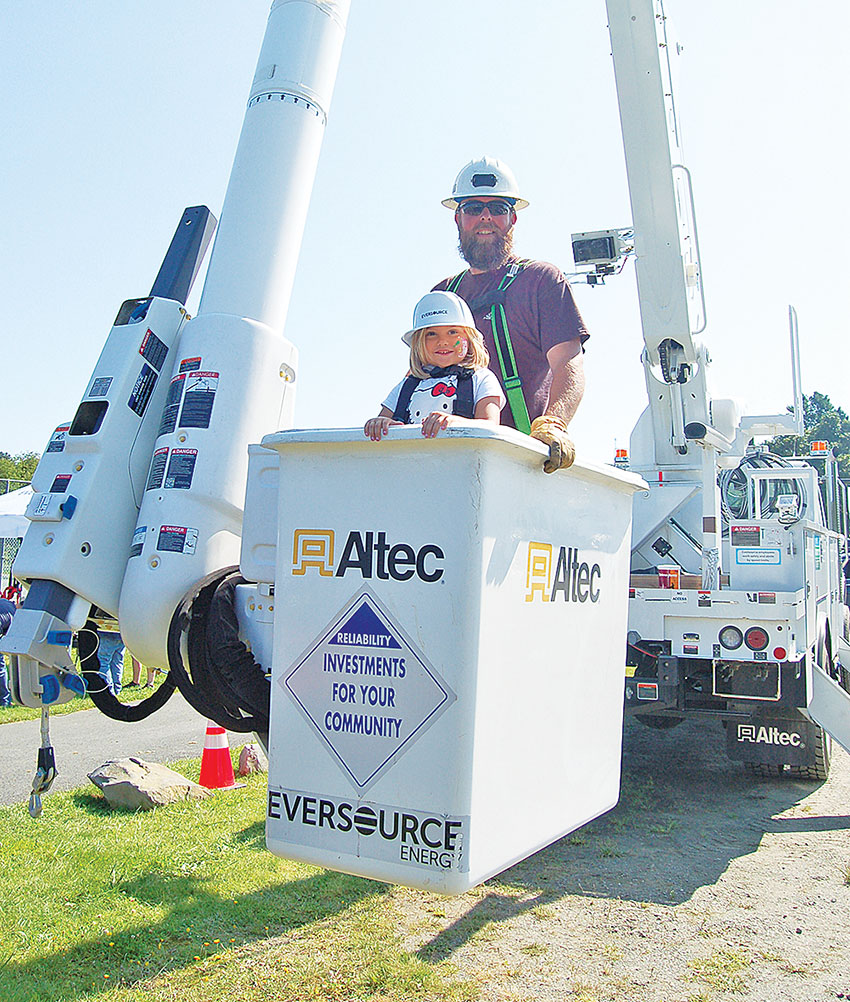 OUTLINING HIS VISION

Joined up front by N.H. Department of Resources and Economic Development chairman Jeff Rose (right), developer Les Otten of Dixville Capital, LLC talked on Thursday with county officials about his plans for the resort, including an expansion of the ski area and new buildings. (Jake Mardin photo)
---
Melanie Nash Pleads Guilty to Charges in Ransacking of Father's Gravesite

By Jake Mardin
The case against the fourth and final defendant in the Eddie Nash grave ransacking of last May is on its way to being resolved, as Melanie Nash, 53, of Beecher Falls, pled guilty to four charges at Coös County Superior Court in Lancaster on Monday.
Ms. Nash entered guilty pleas to felony counts of criminal mischief, interference with a cemetery or burial ground and conspiracy to commit the crime of interference with a cemetery or burial ground, and a Class A misdemeanor charge of abuse of corpse. The charges resulted from an investigation that began on May 11, 2014, when her father's casket at the Colebrook Village Cemetery was found disinterred. Court documents allege that MelanieNash, along with Michael Day, Ginette Dowse and David Grey, smashed the concrete vault at the gravesite, broke the casket open and searched through it. In a written statement to police, Ms. Nash said they dug up the grave looking for documents, and it was done "with respect." She is due to be sentenced at a hearing on May 5.
Mr. Day, 38, of Colebrook, has pled guilty to the same four charges as Ms. Nash and was scheduled to be sentenced yesterday morning in Lancaster. Mr. Grey, 53, of Colebrook, was tried and acquitted on all four charges following a jury trial in February. Ms. Dowse, 72, of Clarksville, pled guilty as an accomplice to the crimes of criminal mischief and abuse of the corpse and will serve 120 days in jail beginning on April 1.
(Issue of March 4, 2015)
---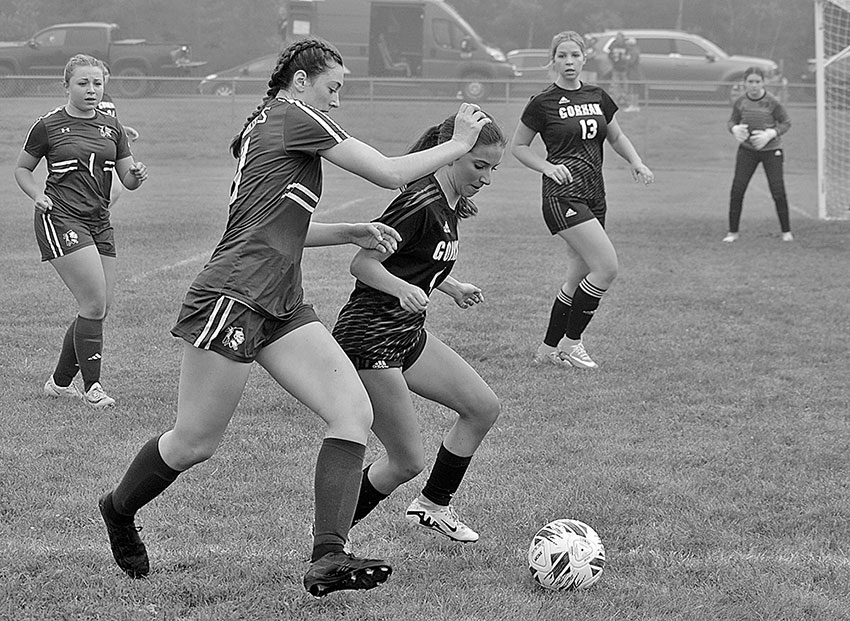 GOING IN STRONG

Colebrook's Nakea Cross goes for a layup while teammate Kacie Riendeau looks for a rebound during the Division IV semifinal against Groveton in Plymouth on Monday. Cross had 11 points in the Mohawks' 55-46 win, which earned them a chance to face Sunapee in the final, 12 noon this Saturday at Plymouth State University. (Jake Mardin photo)
---
Rave X, Umaine SAE Team, National Guard Return for 23rd Annual Snodeo


The 23rd annual New Hampshire Snodeo takes place at Coleman State Park this Friday and Saturday, March 6 and 7, hosted by the Swift Diamond Riders snowmobile club.
All the major snowmobile manufacturers will have their 2016 models on display, along with dealers of sleds, equipment, accessories and clothing. Demo rides, helicopter tours, the Rave X Performance team, North Country Ford Mall Tent, and displays from N.H. Fish & Game, the N.H. Trails Bureau and the New Hampshire Snowmobile Association are also part of the attractions at the Snodeo.
The University of Maine's SAE (Society of Automotive Engineers) team will introduce visitors to its work in the Clean Snowmobile Competition, and the N.H. National Guard will bring equipment displays and its popular N.H. National Guard Mess Hall to help keep the crowd warm and fed.
The Snodeo will be open from 9 a.m. to 4 p.m. on Friday and from 8 a.m. to 3 p.m. on Saturday. A complete lineup of exhibitors and more information can be found on-line at www.nhsnodeo.com, with live updates on Facebook and Twitter.
The Swift Diamond Riders snowmobile club maintains over 100 miles of trails in the Diamond Pond area of Stewartstown, providing a link between neighboring trail systems in Pittsburg, Colebrook and Errol. The club's warming hut at Coleman State Park is accessible via Corridors 5 and 18, and the on-site gas pumps are available 24 hours a day by Visa or MasterCard. The club is available at www.swiftdiamondriders.com or 603-237-5845.
(Issue of March 4, 2015)
---