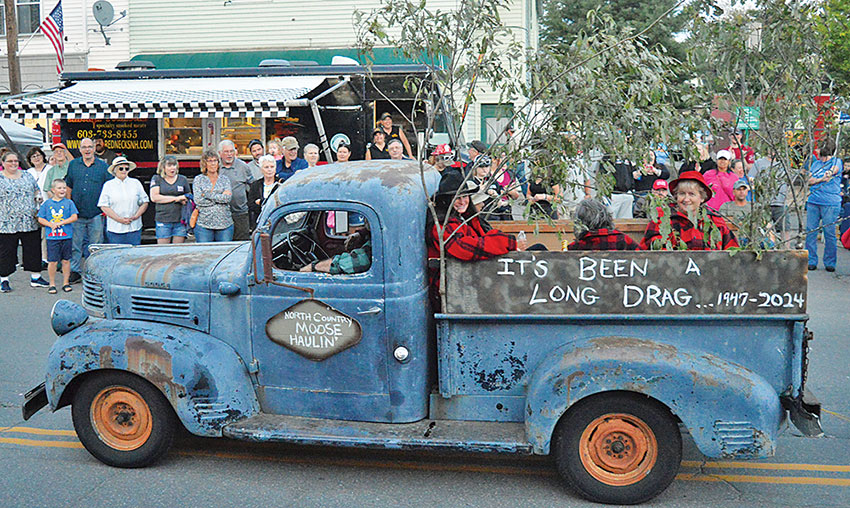 HOUSE FIRE IN CANAAN

Firefighters responded to Fred and Lucille Cunningham's home on Canaan Hill Road last Wednesday morning for a fire that gutted the residence. (Jake Mardin photo)
---
Electrical Outlet Blamed for July 20 Fire That Gutted Canaan Hill Home
BY Jake Mardin
A Wednesday morning fire gutted Fred and Lucille Cunningham's home on Canaan Hill Road.
The Beecher Falls Volunteer Fire Department was called to the scene at around 9:30 a.m. after someone who was mowing the roadside nearby reported seeing smoke. Chief Steve Young said fire was
?showing from the front and rear of the two-story house when the department arrived on scene. While the fire was knocked down quickly, it did significant damage to the inside of the house.
The state fire marshal's office was called to the scene, and Chief Young said that Larry Smith looked over the damage and ruled that the fire originated from an electrical outlet in the downstairs living room. He said no one was home at the time of the fire.
The Colebrook Fire Department re-sponded with a tanker, engine and crew, and the Pittsburg Fire Department was put on standby. The 45th Parallel EMS also responded, and Border Patrol agents and other individuals assisted at the scene. "Everybody stepped up and helped," Chief Young said, adding that the department was back in service at around noon.
(Issue of July 27, 2016)
---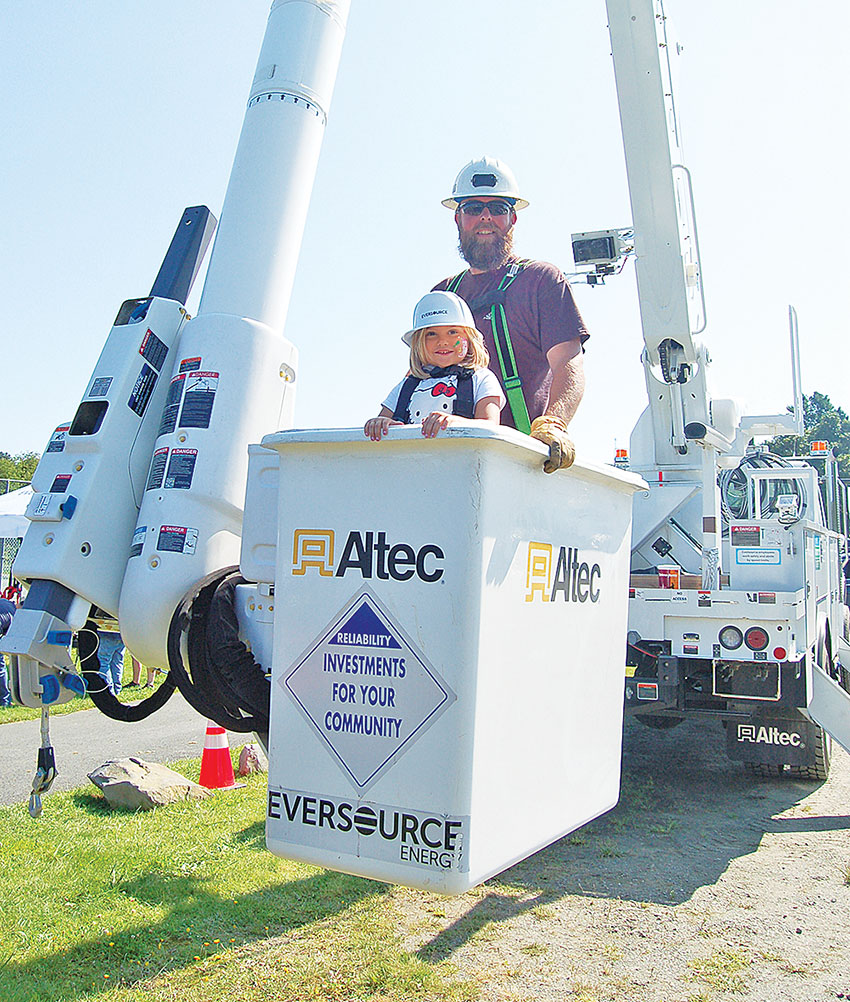 GROUNDBREAKING FOR COLEBROOK MAIN STREET PROJECT

A groundbreaking ceremony for Colebrook's water and sewer project on Main Street was held at the industrial park last Wednesday. From left to right are contractor Jason Sicard (with his daughter), USDA Community Programs Specialist Karen Jameson, Brian Bresnahan of U.S. Rep. Ann Kuster's office, North Country Industrial Agent for N.H. Economic Development Beno Lamontagne, N.H. Representative Gene Chandler, selectmen Sue Collins and Ray Gorman, Executive Councilor Joe Kenney, Chuck Henderson of Sen. Jeanne Shaheen's office, USDA Vermont and New Hampshire State Director Ted Brady, Colebrook town manager Becky Merrow, deputy tax collector Melanie Mathieu, and District 1 representative and former selectman Larry Rappaport. (Jake Mardin photo)
---
Weather Service Confirms Tornado Hit Pittsburg During July 18 Storms
By Jake Mardin
The National Weather Service confirmed last Wednesday that it was a tornado that caused so much damage in Pittsburg during last Monday's storm.
According to the NWS, the tornado was categorized as an EF0, the lowest on the scale, with an estimated maximum wind speed of 75 miles per hour and a maximum path width of 200 yards, and a path length of 1.75 miles. No injuries were reported from the storm.
The NWS said a concentrated area of tree damage consistent with that of a tornado was found from Back Lake to River Road, just north of Lake Francis State Park, with hundreds of trees uprooted and dozens snapped, and trees taking wires down in multiple locations. The storm knocked down trees and lines throughout the area, including Canaan, Columbia, Millsfield and Clarksville.
According to data from the NWS, the last reported tornado in Pittsburg occurred in July of 1994, when a waterspout was observed by several people over Lake Francis, uprooting and snapping several trees when it made landfall. A tornado was also reported in 1966, moving from the northwest to the southeast.
According to the report, "a boat [was] seen flying over [a] two-story building… in [the] air for about 300 yards." The last reported tornado in Coös County was a category EF0 funnel in Colebrook in 2011, which touched down in Essex County and crossed into Colebrook, taking down and uprooting trees.
(Issue of July 27, 2016)
---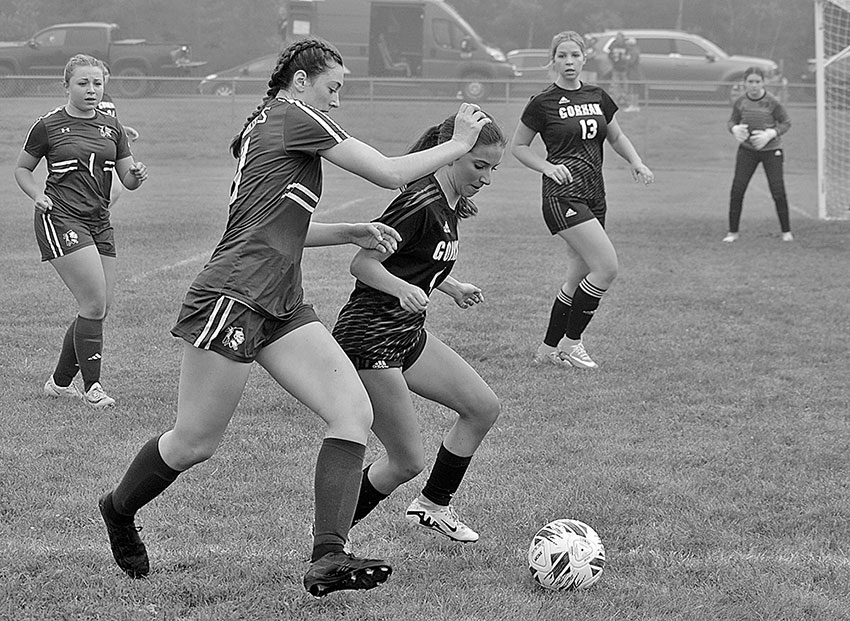 KEY CLUB SERVERS

Advisor Jim Reynolds and Canaan Key Clubbers Emmitt Lambert, Lela Hailey, Madison Rodrigue, Joey Flanagan, Amber Coutu and Deanna Coutu helped serve lunch for those attending the Benefit Day for Bethany Dagesse's Battle v. Leukemia on Saturday, July 23 at The Outback Pub in West Stewartstown. Organized by friends, the event included an auction, a corn hole tournament, raffles and a luncheon to help Bethany Dagesse of Colebrook with her medical expenses. (Alan Farnsworth photo)
---