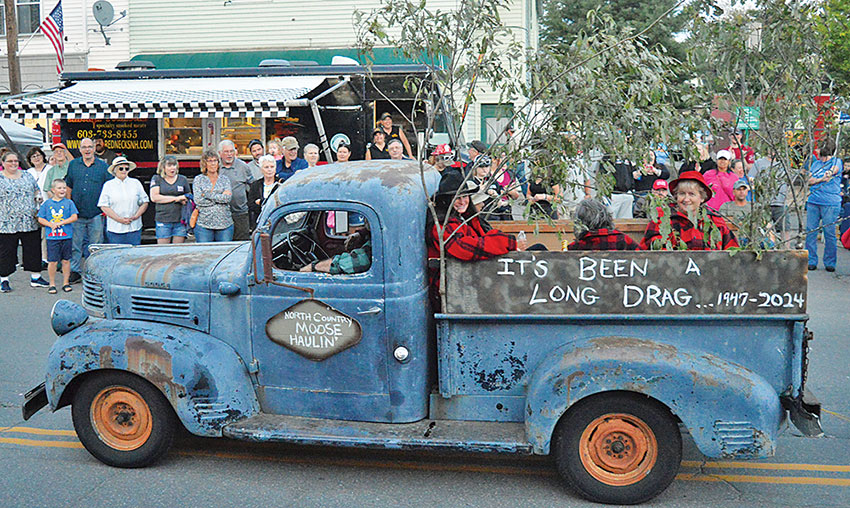 N.H. Circuit Court Administrative Judge David King

---
---



David King Appointed as Administrative Judge for New Hampshire Circuit Court


By Jake Mardin

The N.H. Supreme Court has appointed Colebrook native David King to the position of Administrative Judge of the Circuit Court, replacing the retiring Judge Edwin Kelly.

Judge King is the son of Fred and Betty King and a 1977 graduate of Colebrook Academy, and earned his law degree from Franklin Pierce Law School in 1984. He was a partner in the Colebrook lawfirm Waystack & King, and was appointed as the Coos County Probate Court judge in 1990. Judge King was named Probate Court Administrative Judge in 2007 and later appointed to Deputy Administrative Judge of the Circuit Court.

When the Judicial Branch Innovation Commission was created in 2010, Judge King said he and Judge Kelly spent the entire summer working off yellow legal pads and flip charts to come up with what would eventually be the Circuit Court system, which merged all district, probate and family courts into a single system. "He was an extraordinary co-worker and dedicated to the court system for many years," Judge King said of Judge Kelly, who will stay on as a judge in the Rochester district division for a few more years.

Judge King said there is a lot to the job, and his two main areas of focus are the upcoming budget cycle and filling judicial positions for 2019. Next year, he has 10,000 judge days to fill in 38 locations. The circuit court is very busy, with 146,000 new and reopened cases last year. "It's a big part of the judicial branch, and there are a lot of moving parts to it," he said.

He said the opioid epidemic is taking a big toll on the family court system and there are also three new facilities opening in the next three months that he is working on. A shortage of judges means that Judge King will still be in the courtroom fairly often managing some fairly complex cases, including the upcoming Nathan Carman civil trial. He said the court is authorized to have 45 full-time judges but currently has only 35. "We need more judicial officers in the seats to move the volume of cases that we have," he said, adding he hopes to add two more judges during the budget process.

Another focus is continuing to convert the filing system from paper to electronic. As of now, guardianship, estate and small claims proceedings can be filed on-line, and he said 60,000 cases have been filed electronically. The N.H. Supreme Court has asked the Circuit Court to take in an additional 29 case types electronically, and Judge King hopes that by the end of 2019, all civil-type cases will be available for electronic filing except for marital and domestic violence cases. "The goal is to create efficiencies and provide avenues for people without lawyers," he said.

Judge King said it is an honor to be appointed as Administrative Judge and to continue to serve the judicial branch. "I look forward to the challenges ahead and working with a great bunch of judges and dedicated court staff," he said. "It's a lot easier to be a leader when you have a great staff."

(Issue of November 7, 2018)
---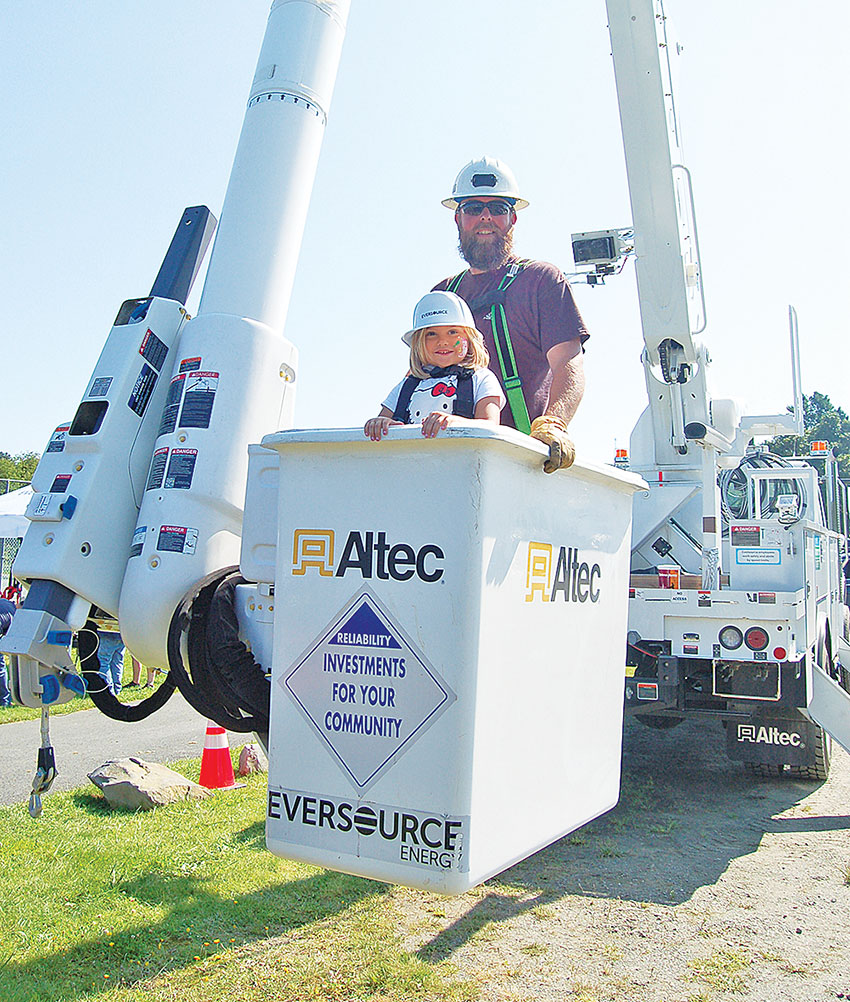 CHURCH RENOVATIONS COMPLETE

After years of work that included a new roof, siding and windows, the 178-year-old North Hill Church in Stewartstown looks brand-new. (Jake Mardin photo)
---



Restoration Work at Stewartstown's Historic North Hill Church Completed


By Jake Mardin

After chipping away at it for the better part of three decades, renovation and restoration work has been completed on the historic, 178-year-old North Hill Church in Stewartstown.

The church was built in 1840 and still has its original pews and oil lamps. The building was situated on land owned by the Brooks family, and in 1985 a group of local parishioners formed the North Hill Church Preservation Society, and the property was deeded to the church.

Since then, work has been ongoing to restore the church. One large project was completed in 1990, when the building was jacked up and the old granite block foundation was replaced. Last year, Chris Mailloux and his crew replaced the church's old metal roof with painted metal, and in the meantime, smaller projects such as painting were completed.

Church president Robert Brooks, whose wife Debbie is church secretary and treasurer, said that during the summer and fall, all of the shingles and siding were replaced, along with the rods and sills. Peter Perkins did the siding and sills, and Courtney Sierad replaced the windows. Mr. Brooks' grandson, Sagen Loux, also did volunteer work on the project. Mr. Brooks said the church is now available for weddings and other functions.

(Issue November 7, 2018)
---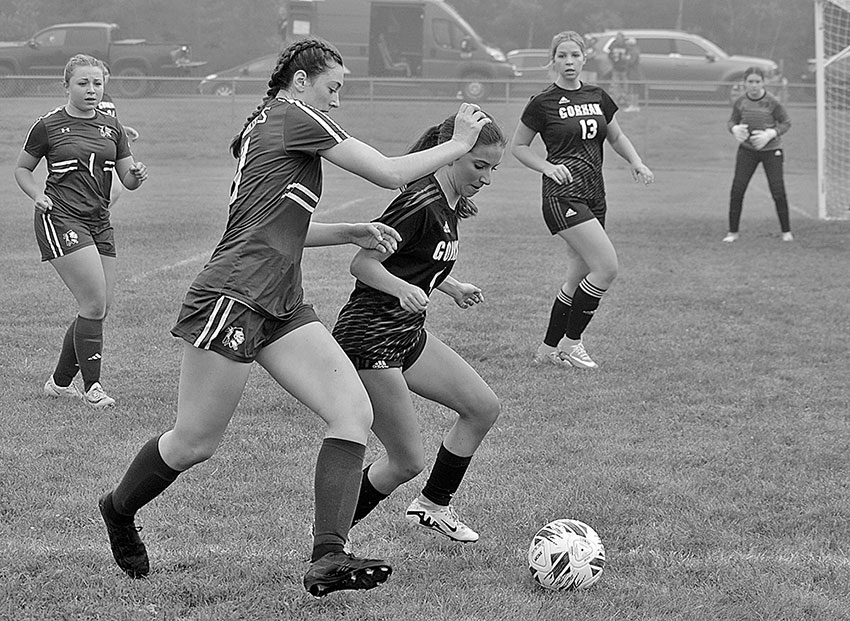 HALLOWEEN AT PITTSBURG SCHOOL

Jayda Stankauskas, Harper Dowell, Mia Marsan and Jack McLaine show off their costumes prior to the Halloween parade at Pittsburg School last Wednesday, October 31. (Courtesy photo)
---
Veterans Day Event at CES on Friday, Ed Lewis Book-Signing Set for Dec. 1
All veterans are invited to join members of George L. O'Neil American Legion Post 62 for a Veterans Day event at Colebrook Elementary School this Friday, and all are encouraged to mark their calendars for a book-signing and dedication for Navy Commander (Ret.) Ed Lewis taking place in December.
The students and staffs of Colebrook schools will gather on Friday, November 9 at the CES gym for a Veterans Day program starting at 9:45 a.m., that will include music and brief remarks. Those veterans planning to participate are asked to gather in the music room between 9 and 9:30 a.m., and questions may be addressed to Bill Stebbins at Colebrook Academy, 237-8351.
Retired Navy Cdr. David "Ed" Lewis of Colebrook was the intelligence officer aboard the USS Liberty, and suffered serious wounds when the ship was attacked by Israel in 1967 during the Six-Day War. That event and the subsequent government cover-up are the subject of the new book Blood in the Water by Dr. Joan Mellon, which will be released on December 1.
Post 62 will host a presentation and book-signing at the Colebrook Country Club on that date, a Saturday, beginning at 1 p.m.
Mr. Lewis a 40-year member and past commander of Post 62, and his fellow American Legion members will also be on hand for the dedication. Questions about this event may be addressed to post commander Skip Covell, at 246-7717.
(Issue of November 7, 2018)
---
---