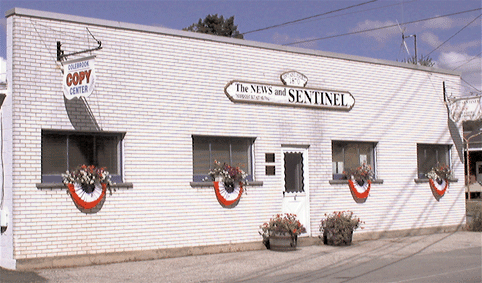 The North Country's Hometown Paper, and More
The News and Sentinel is under its third generation of local family stewardship. In 2003 Butch and Karen Ladd bought the paper from her father, John Harrigan, whose parents Fred and Esther Harrigan ran the Sentinel for over thirty years.
The Ladds firmly believe that the newspaper belongs to the community, and strive to provide the professional journalism and effective advertising that readers and customers have come to expect in the Sentinel's 135 years. The Ladds are backed by a dedicated staff of news and sales professionals who put all their effort into publishing a fine paper, week in and week out.
The North Country is a great place to live and do business. The News and Sentinel is proud to be a part of its wonderful history and its ever-brightening future.
6 Bridge St., Colebrook, NH 03576 Tel. 603-237-5501 FAX 5060
Office hours: 8 a.m. - 5 p.m. Monday through Friday