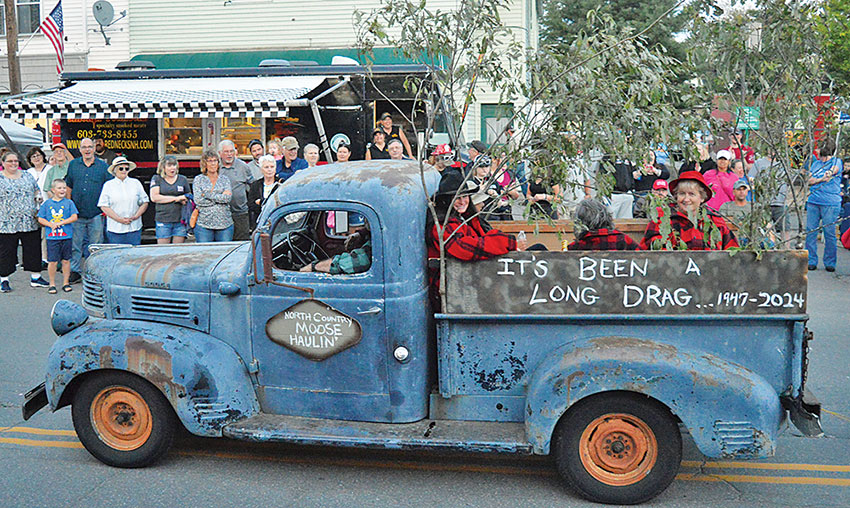 ON THE FIELD AT FENWAY

2022 Colebrook Academy graduate Sammy Villa of Lemington, fourth from left, was one of 100 high school seniors from all over New England who were recognized at Fenway Park before the August 10 game for having earned a $1,000 Red Sox Foundation's New England Service Scholarship. (Courtesy photo)
---
County Commission Declines Balsams Request to Step Into Wind Park Issue
By Jake Mardin
Balsams lead developer Les Otten has asked the Coos County Commission not to extend its Payment in Lieu of Taxes agreement with Granite Reliable Wind Park until the facility's parent company, NextEra, resumes dialogue with the resort concerning its development design.
The Balsams and NextEra previously disagreed on a proposal to increase the buffer zone around the wind park, which The Balsams said would hinder development. NextEra requested a revision to the safety plan that would establish a 1,300-foot buffer around each turbine. The current radius is 175 feet, with a provision that expands it to up to 500 feet when icing conditions are present.
The commissioners rejected the plan in May and requested that both parties meet and come up with a solution. NextEra pays a $495,000 annual Payment in Lieu of Taxes (PILOT) to the county for the wind park property.
In an August 4 letter to the commissioners that was read into the record at last Wednesday's monthly meeting, Mr. Otten cited a lack of dialogue with NextEra, and said the situation is forcing developers to redesign the resort. "As you know, I have been working on the redevelopment of The Balsams Resort for over seven years and we are at a critical juncture with respect to financing the project," he wrote. "The county has been a great partner in that process, and I am highly appreciative of all that the county has done in advancing the project."
He continued by highlighting the projected impact the project would have on the Coos County economy, and said it is projected to increase employment by 1,700 jobs over the next decade with a projected total economic activity increase of $1 billion.
Mr. Otten said he has put millions of dollars into the project. "But I am not a big corporation, and I do not have the same level of resources as a company like NextEra," he wrote. "So I am turning to you for assistance in managing the relationship between the resort and NextEra."
"The Balsams and NextEra are neighbors with the wind project located on leased land that the Balsams owns and has under option as part of the future resort," Mr. Otten wrote. "We believe there is an easy path to full integration of the resort and the wind project in a fashion that will maximize the potential of each project-making good neighbors and good business one and the same. Unfortunately, we have not been able to have a meaningful dialogue with NextEra."
He wrote that it would not be appropriate to proceed with NextEra's request for a PILOT extension when there is no "meaningful discussion" between NextEra and the resort. "Providing NextEra with economic benefits at the same time that they are blocking the path to greater prosperity for the county would be inequitable, at best," he said.
"As the situation stands now, because we are working on extremely tight timeframes targeting a closing on financing, we are being forced to redesign the resort, at significant expense and diversion of resources, so as not to just comply with the letter of our leases but go beyond our actual obligation in order to avoid confrontation with NextEra that could inhibit our closing on financing," Mr. Otten wrote. "This redesign will cost us millions more to build and will dislocate thousands of other recreational users. Trust that this redesign is not being caused by any safety concerns. It is simply a function of a lack of effective communication with respect to the appropriate level of integration between the resort and the wind project as called for in the leases. Until we can have a meaningful level of discussion, we would hope that the PILOT discussions and our discussions with NextEra on resort integration would move in parallel. Linking progress on those discussions one to the other will assure that the economic futures of the wind project and the county are aligned, and it will help maximize the economic benefits from The Balsams redevelopment."
At their meeting last Wednesday, the commissioners signed a letter to be sent to Mr. Otten. "The commissioners are in discussion with NextEra representatives relative to a possible Payment in Lieu of Taxes (PILOT) under N.H. RSA 72:74," the letter reads. "No decisions have been made. Our utility tax appraiser and our attorney are acting at our direction to explore all alternatives for the taxpayers of Coos County, to arrive at the best result possible, when considering all options. If a PILOT agreement is reached, there will be a public hearing on the proposed agreement, which we encourage you to attend."
"As commissioners, we encourage you to continue an open dialogue with NextEra relative to the redevelopment of The Balsams, which redevelopment we are on record as supporting," the letter continues. "It is our understanding that your attorneys and NextEra's attorneys have been unable to reach an agreement on the exchange of certain information, as part of the dialogue you reference in your letter. We encourage your respective legal teams to arrive at a consensus in order to move matters forward for all concerned."
After the letter was read, commissioner Ray Gorman said he "really hopes that this can get resolved as soon as possible." Commissioner Paul Grenier said he would not support the county entering into a PILOT agreement without the issue resolved.
(Issue of August 17, 2022)
---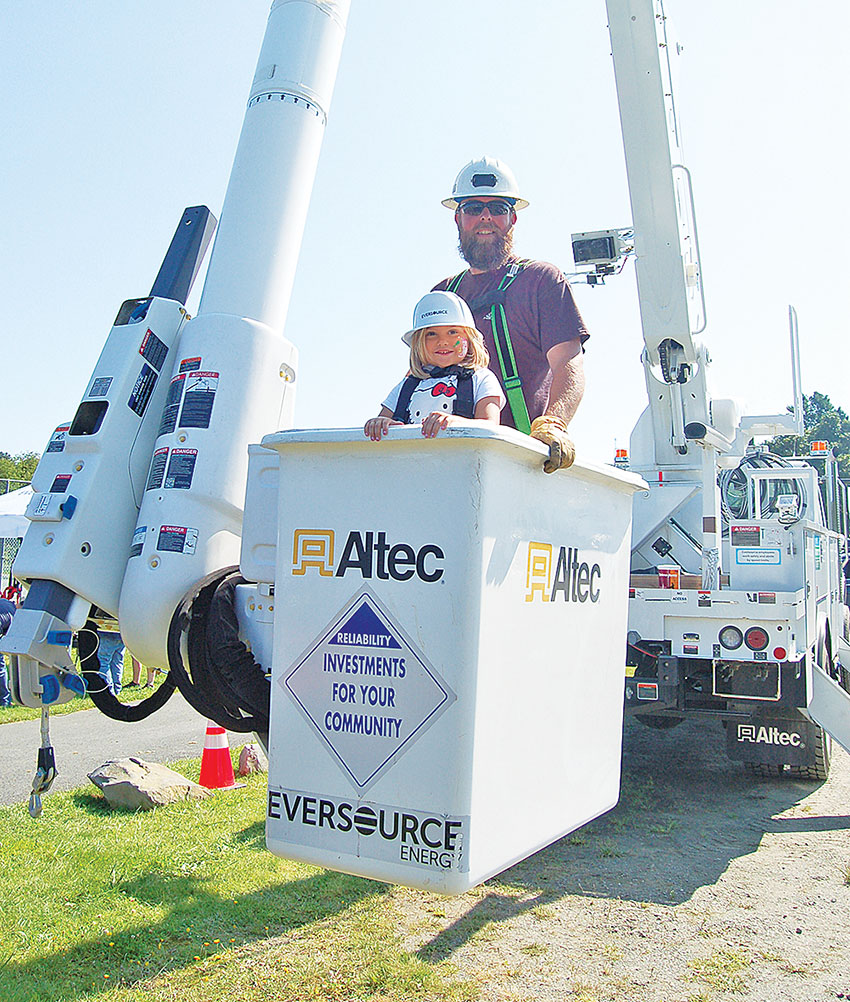 70 YEARS A MASON

The Free and Accepted Masons recently honored Russell F. Ingram as a 70-year member of Evening Star Lodge #37 in Colebrook and its oldest, at age 97. New Hampshire Grand Master David S. Collins, also a member of the Colebrook lodge, traveled to Salem to make the presentation. Many will remember Russ as the longtime president of the Farmers and Traders Bank, now Citizens Bank in Colebrook. In 1989 he, along with Robert Shaw, donated funds for a Colebrook Public Library addition that houses the lodge on the second floor above the library. After the presentation, David and Russ spent time reminiscing about the North Country and the many events of which Russ was an instrumental part. (Courtesy photo)
---
N.H. Forests & Lands, Commissioners Disagree Over Timber Tax Distribution
By Jake Mardin
During their regular meeting in Stewartstown last Wednesday, the Coos County Commissioners had a heated disussion with the director of the N.H. Division of Forest and Lands over the board's concerns about staff performance.
Director Patrick Hackley introduced himself to the board, noting that his career began in Stewartstown when he worked for Champion International in the 1980s. He said he hoped they could reach an understanding on N.H. RSA 79:14, which concerns the collection and distribution of normal timber yield taxes in unincorporated towns.
Mr. Hackley met with Coos County Sheriff Brian Valerino and members of the Sheriff's Office along with county administrators earlier this year, and followed up with a letter on April 5. He explained that the retirement of two rangers in 2020 and another in 2021 left the Forest and Protection Bureau understaffed. During that time, Chief Steve Sherman took on additional responsibilities in the county while managing the statewide ranger staff.
Mr. Hackley said many rangers were needed in 2020 and 2021 to staff vaccine clinics and deliver vaccines across the state. "It's acknowledged that during that interim period some timber tax assessments were delayed, road signs unposted, and fewer patrols were conducted," Mr. Hackley wrote. "This was a direct result of being understaffed and the pandemic response."
Mr. Hackley said that with the transfer of an agent, the hiring of a new agent and the promotion of another, the Region 1 office in Lancaster would be back to full staffing. "In the interim, all of the services that our rangers and patrols have historically provided to the unincorporated townships--timber tax assessments, building permit inspections and road sign posting--will continue."
At last Wednsday's meeting, Mr. Hackley gave the board a handout explaining the funds that the Division of Forests and Lands receives from Coos County under RSA 79:14. According to the statute, the taxes assessed under RSA 79:3--the normal yield tax at the rate of 10 percent on the stumpage value at the time of cutting--in any unincorporated town or unorganized place shall be collected by the county commissioners and distributed thusly:
"1. To the county commissioners, the cost of assessment, collection and any appeal in the unincorporated towns and unorganized places, [and] II. To the Division of Forests and Lands, Department of Natural and Cultural Resources, any normal yield tax revenues remaining in the county treasury after the above distribution has been made in such amounts as may be determined by the appropriate county legislative delegation after consultation with the county commissioners and director of the Division of Forest and Lands."
Funds are maintained in an account called "Unincorporated towns and unorganized places forest conservation fund," and are to be used only by the director of Forests and Lands. The RSA states that the fund "shall be used for land use regulation purposes and for forest conservation purposes, including, but not limited to, the construction and maintenance of forest protection facilities and equipment, fire protection and detection, fire suppression supplies, fire access roads and bridges, fire prevention patrols, fire trails and forest insects and disease control."
Funds may also be used for other land use regulations and forest conservation purposes, such as easement monitoring, forest management activities and timber harvest inspections, and additional activities completed in the past, including timber tax assessment, road sign maintenance and building permit monitoring.
Mr. Hackley's handout stated that timber tax revenue funds support the operation of the North Country Resource Center in Lancaster, which hosts Forest and Lands along with N.H. Fish and Game and the UNH Cooperative Extension. The NCRC 2022 budget is $165,634, with $78,000 to come from timber tax revenue.
At the July commissioners meeting, Captain Keith Roberge of Coos County Sheriff's Office reported that his department had begun to verify road signs and building permits in the Unincorporated Places. The sheriff's office had made a list of missing signs for Cambridge, Erving's Location, Millsfield, Odell and Success. Deputies also began checking camps for discrepancies and found several structures that were built without permits.
Commissioner Paul Grenier said the problems began around three years ago and said that the board has $78,000 in timber tax revenue, but felt that the fair thing was for Forest and Lands to get two thirds of that and the sheriff's department get the other third.
"I think your service to us was terrible," Commissioner Grenier said to Mr. Hackley. He expressed displeasure at having heard from county employees that there were new camps, and improvements and additions to existing camps that were not reported, along with intents to cut that had not been processed.
Mr. Hackley said the commissioners do not have the authority to pull money from the conservation fund without the support of Forest and Lands, which Commissioner Grenier disagreed with. "It's about services not being provided," he said. "We've been paying for second-grade work." Mr. Hackley noted that handling building permits are within Forest and Land's scope of service, and are done during the course of their normal work in the Unincorporated Places.
Commissioner Grenier stated that until a few years ago, Forest and Lands received a check for $50,000 a year because there was a commissioner who performed some of the duties in the Unincorporated Places and that Forest and Lands is now asking for extra money. Mr. Hackley referred to the handout listing the services that Forest and Lands provides, stating that, "$78,000 keeps the lights on at the NCRC." He said the fee has increased by just $3,000 since 2016, and that the gap in services was due to staff shortages.
The commissioners voted 3-0 to authorize the county administrator and the county treasurer to send $56,000 to Forest and Lands.
(Issue of August 17, 2022)
---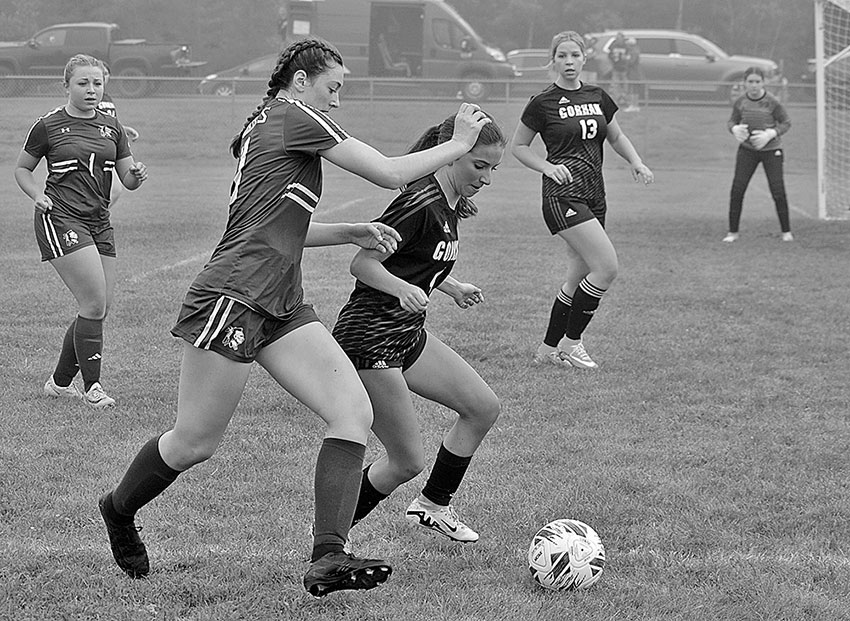 HANNIGAN SHENANIGANS

Bayli Bouvier and Kaelyn Fournier, as the imposters Mr. and Mrs. Mudge, and Ella Gilbert as Miss Hannigan, plot and scheme during a scene from "Annie Jr.," performed by the Colebrook Recreation Drama Camp this past weekend at the Tillotson Center.
(Courtesy photo)
Moose Festival Set for August 26-27 in Colebrook & Canaan

The annual celebration of New England's largest land mammal kicks off on Friday, August 26 with the opening of the 31st North Country Moose Festival in Colebrook, and continues with a day full of events on Saturday, August 27th in Canaan.
Organized by the North Country Chamber of Commerce, the Moose Festival begins with the downtown street fair in Colebrook, taking place from 3 to 8 p.m. on Friday. Artisan, craft and food vendors will be available, with life music by Bad Habit. The evening concludes with a Classic Car Cruise sponsored by Don Noyes Chevrolet and Martin Painting & Restoration, followed by a fireworks display.
The celebration moves to the Community Recreation Park on Route 102 in Canaan, with an outdoor fair from 10 a.m. to 3:30 p.m. The day will include a demonstration by the Axe Women Loggers of Maine, a group of logging sports athletes who compete in axe throwing, log rolling, axe chopping and chainsaw cutting events around the world.
The Connecticut River Artisan Group will sponsor a people's choice art contest, the Coos Animal Sanctuary will present its popular dog show, chances will be sold for Cow Plop Bingo, and moose chili will be among the day's food choices. The 31st annual Classic Car Show provides a look at a wide variety of cars and trucks, with awards for People's Choice, Best of Show, the top three entries in each class, Barber Pole Back-up and Muffler Rap.
Admission to Friday's festivities on Main Street in Colebrook is free. Some activities have additional costs, including rides from CR Helicopters on both days of the festival. Admission to the Moose Festival in Canaan on Saturday costs $7 for adults and youth over 12 and $5 for children ages 4-12, and is free to kids under the age of four. Information on all of the weekend's activities can be found at www.moosefestival.com.
The Moose Festival is a fundraiser for the North Country Chamber of Commerce which serves its members by way of business advocacy, promotion of regional attractions, and involvement in initiatives to foster economic growth. Those who wish to learn more may visit www.chamberofthenorthcountry.com.
(Issue of August 17, 2022)
---
---
---
---