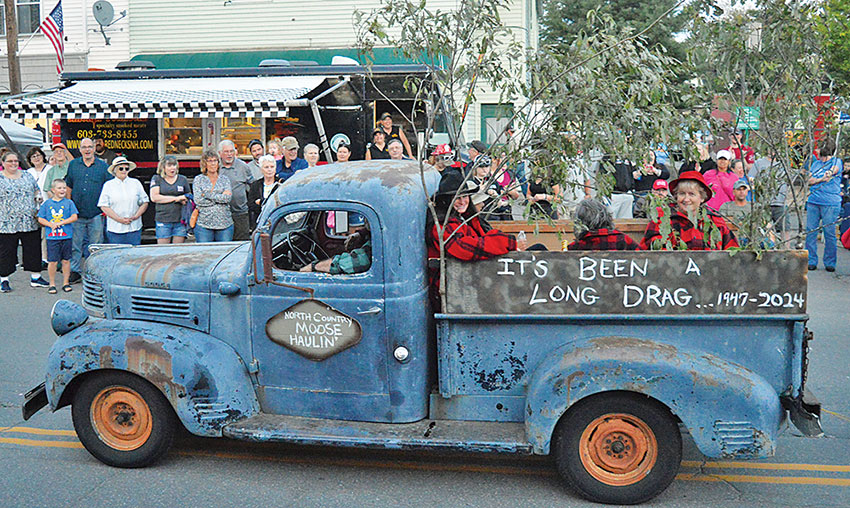 2022 COUNTRY DAY SCHOOL GRADUATES

It was the big kids' turn the week prior, but Friday was the day to celebrate the pre-school graduation at Country Day School in Colebrook for Vinny Iodice, Aubrie Rancourt, Wyatt Guinane and Caleb Thatcher. (Alan Farnsworth photo)
---
Verbal Threat by Canaan Man Leads to School Closure, Arrest Last Tuesday
By Jake Mardin
Canaan Schools was closed last Tuesday after a Canaan parent allegedly threatened to kill people at the school.
N.H. State Police arrested Shane Gobeil, 36, in Colebrook last Tuesday and charged him with one Class A misdemeanor count of harassment
In an arrest affidavit, N.H. State Police Trooper Jacob Derosa states that at around 5:15 p.m. last Monday, Vermont State Police received a report from Canaan principal Ryan Patterson about a threat to the school made earlier that day. Mr. Patterson had received video and audio surveillance footage from inside Solomon's Store in Stewartstown showing Mr. Gobeil speaking to employees at the store.
The video allegedly shows Mr. Gobeil stating, June 22, 2022The school's changing. Before you know it, there's going to be a drag queen show, and you know what, I'm probably going to show up and kill somebody. A lot of bodies. You understand? If you guys ever do that to Canaan and my daughter is in that school, be ready for God's wrath. June 22, 2022
An employee reported the threat to the store manager, and that night, Trooper Derosa was contacted by Sergeant Joshua Mikkola of Vermont State Police regarding the incident. When VSP made contact with Mr. Gobeil, he told them, June 22, 2022Don't take what I said as a threat, take it as a promise.June 22, 2022
According to the affidavit, police also learned that Mr. Gobeil had been served a Notice Against Trespass from Canaan Schools on June 7 for upsetting students,
parents and staff over wearing facemasks. Mr. Patterson told police that Mr. Gobeil showed up to the school and yelled at the administrative assistant for wearing a mask, and Mr. Gobeil was told that he would be served a no-trespass order if he continued to upset people.
June 22, 2022Two days prior to the notice, Gobeil confronted a mother for wearing a mask,June 22, 2022 Trooper Derosa wrote. June 22, 2022The next day, it was reported that he confronted two students for wearing masks.June 22, 2022
Mr. Gobeil was arrested last Tuesday and held in preventative detention until his arraignment the following day. He pled innocent and was released on the conditions he does not contact witnesses in the case and does not possess firearms or ammunition. Essex County Superior Court issued an extreme risk prevention order that prohibits Mr. Gobeil from purchasing or possessing deadly weapons for the next six months.
According to police, Mr. Gobeil stated that he intended to purchase an AK47 at some point.
(Issue of June 22, 2022)
---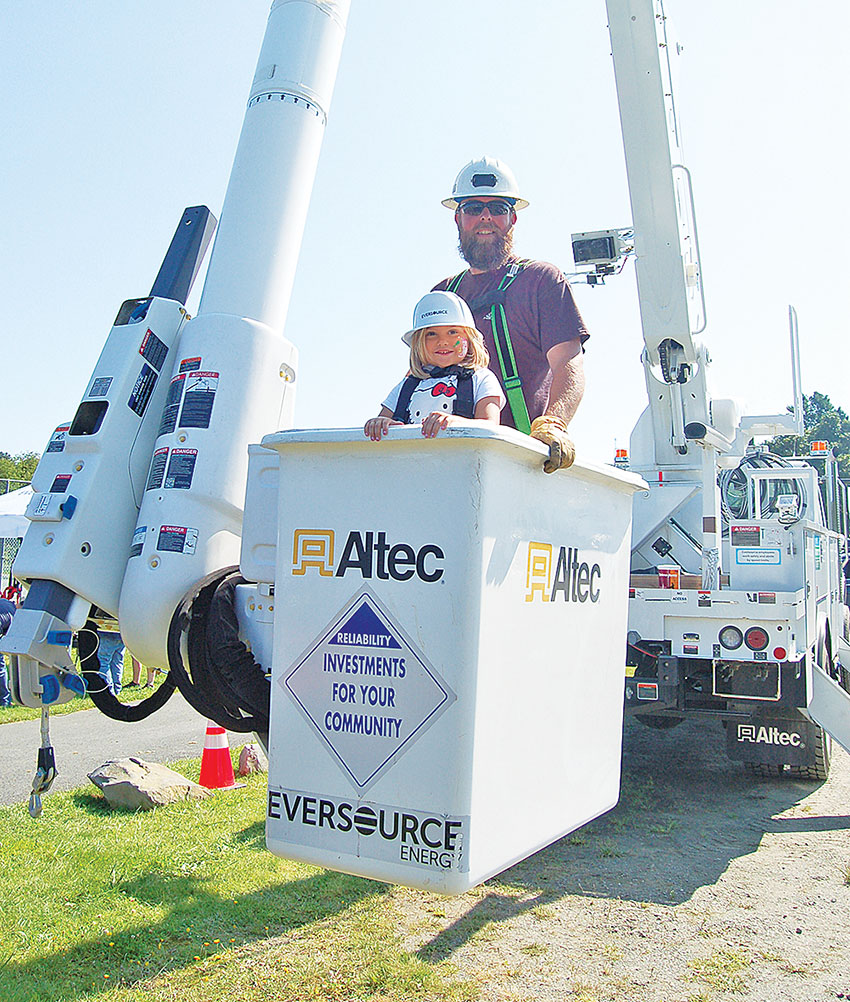 2022 PITTSBURG KINDER GRADS

Last Tuesday, June 14 was the day to celebrate the graduation of seven kindergarten students at Pittsburg School. From left to right are Micayla McKeage, Gracelyn Robinson, Lily Blanchard, Paxton Carreon, Lolly Stevens, Eden Kelsea and Myah Busfield. (Ann Gray photo
---
New Pittsburg Police Chief Rick Dube Aims to Fill the Department's Ranks
By Jake Mardin
Longtime Pittsburg Police Department officer and sergeant Rick Dube is now the town's chief, after he was sworn in by the select board on June 6. The town had been without a chief since Steve Sforza resigned from the position in March after serving for five months.
Chief Dube has been a member of the department for 25 years. He was also a member of Stewartstown Police Department and is a corporal with the Coös County Department of Corrections.
Chief Dube will serve the community in a part-time position. June 22, 2022I want to try and get the department heading in the right direction and try to find personnel so Pittsburg gets a department it deserves,June 22, 2022 he said. Chief Dube is the only member of the department currently, but is actively seeking more officers and has received some applications. His goal is to find a full-time officer who will eventually become his replacement.
Chief Dube said he has asked the selectboard to draft a letter to state and federal representatives asking for funding to help hire new officers. He noted that during the busy season, the town can gain an extra 5,000 people, and said many of the Border Patrol agents who assist local law enforcement in the area have been pulled to the southern border.
He thanked a number of individuals and departments for their support, including the board of selectmen, administrative secretary Beth Bissonnette, the town's residents, Pittsburg Fire and Rescue, Colebrook Police Department, N.H. State Police and Fish and Game, Border Patrol and 45th Parallel EMS.
June 22, 2022If I missed any other agencies we work with, I apologize,June 22, 2022 he said. June 22, 2022I would also like to give special thanks to Chief Paul Rella of Colebrook Police Department, former PPD Chief John Leblanc and especially Belmont police chief Mark Lewandoski and his wife.June 22, 2022
(Issue of June 22, 2022)
---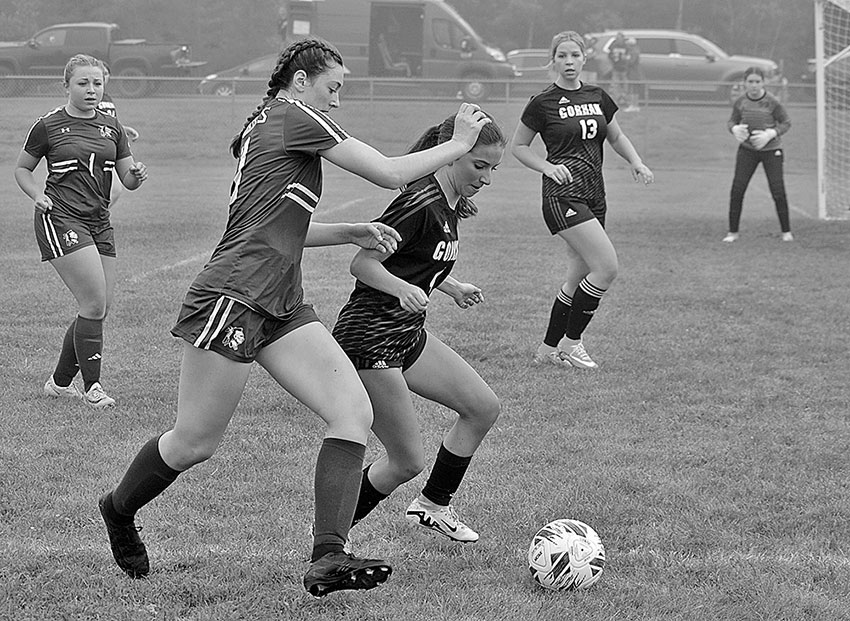 SWINGING FOR THE FENCES


Strike Zone's Owen Hilding has his eyes on the ball during last Wednesday's championship game for the Great North Woods Cal Ripken League in Lancaster.

Fourth of July Weekend Events Planned Around the North Country
By Jake Mardin

With the Fourth of July falling on a Monday this year, event organizers are taking advantage to provide a whole weekend of festivities around the area, starting on Friday, July 1.

Colebrook

The Colebrook Public Library will hold its annual Book & Bake Sale from 10 a.m. to 3 p.m. Friday on the front lawn. In the event of rain, the sale will not take place.

The Kiwanis Club of Colebrook keeps the fun going with its second annual Putt A Round Mini Golf Tournament on Sunday, July 3. Participants must be 21 years old and the number of team spaces is limited, so early sign-up is encouraged. Registration forms are available on the Colebrook Kiwanis Web site or Facebook page, at Lin-Jo Creations and Noyes Chevrolet in Colebrook, or from any Kiwanian.

Trophies are awarded for best aggregate score--with the winners feted in the July 4th parade--best costumed team, best fans and worst score, on an 18-hole course hosted by businesses all around downtown Colebrook. Following tournament play, a 19th Hole Party will take place at the Black Bear Tavern. The party includes a 50/50 raffle and silent auction, the big prize four Pavilion Box front-row seats at a Red Sox game.

The Fourth of July fireworks will go off at dusk on Sunday night, with a rain date of Monday, July 4.

Independence Day itself starts off with the American Legion Pancake Breakfast hosted by George L. O'Neil Post 62, its Auxiliary Unit and Sons of the American Legion Squadron. The all-you-an-eat breakfast is served from 7 to 10 a.m. at the Monadnock Congregational Church, at $8 for adults and $4 for children.

The Kiwanis Club hosts the remainder of the day's events, starting with its annual Kids' Fishing Derby at McKinnons' Pond on South Hill Road at 8 a.m. This event is for children ages 12 and under, and prizes are awarded.

The theme is June 22, 2022Winter in JulyJune 22, 2022 for this year's parade, which steps at 11 a.m.; lineup takes place on the lower end of Colby Street, near Brooks Agway and Colebrook Feeds. Trophies will be awarded for for Funniest, Closest to Theme and Most Patriotic floats, along with walking and motorized entries. Anyone interested in putting a float in the parade is more than welcome, and may sign up that morning in the lineup area.

Immediately following the parade the Kiwanis Chicken Barbeque--the delicious chicken made with a secret sauce--returns for the first time in three years, starting at noon on the Academy lawn and serving until it's gone.

Also taking place right after the parade is the Colebrook Academy Class of 2023 Duck Race, which raises funds for the seniors' post-graduation chem-free celebration. Duck tickets cost $5 each and are available from any senior; they will also be sold from noon to 3 p.m. in front of the library this Thursday, June 23.

Errol

Some new events have been added to Errol's 4th of July celebration, taking place on Saturday, July 2. The day starts with the Kids' Fishing Fun Day in Honor of Miranda Lee Sweatt at the kids' pond. Registration and the build-your-own fishing pole activity begin at 10 a.m. and fishing starts at 11 o'clock. Prizes will be awarded at noon to one boy and girl each for biggest fish and smallest fish.

Field day games will be played on the school grounds from 10 a.m. to 1 pm. The parade steps off at 1 p.m. and this year's theme is June 22, 2022Wild, Wild West.June 22, 2022 Line-up starts at noon by the state shed on Route 16.

Kickball starts after the parade at 2 p.m., and fireworks will go off at dusk from the bridge. Event details and updates are available on the June 22, 20224th of July Celebration -- Errol NHJune 22, 2022 page on Facebook.

Stratford

North Country ATV will host a morning parade, and an evening cookout and parade of lights, and fireworks on Satruday, July 2 in Stratford. The Independence Day parade starts at 10 a.m., with lineup at Burns Truck Stop starting at 9 a.m. All are encouraged to decorate their machines or vehicles or build floats.

The cookout takes place from 6 to 8 p.m. at the campground at Trailside Lodge field, serving clam cakes, chowder, watermelon, hot dogs, burgers, water, soda and munchies. Following the cookout, riders will line up at 8 p.m. for the NCATV Parade of Lights. Departure is at 8:30 p.m. from the field, and the route will follow Bog Road toward the center of Stratford Hollow, onto Hollow and Spur roads, then back to the field on Bog Road. Immediately following the parade the evening will conclude with a fireworks display.

Island Pond

Independence Day Weekend is back in full force in Island Pond, starting with a 6 p.m. concert by RaiZed on Radio at the Catamount Arts Stage in Lakeside Park on Friday, July 1. RaiZed on Radio performs the best classic rock and roll and chart-topping country hits, and features one of the area's top female singers.

Saturday morning, July 2 will start with the Independence Day Parade at 11 a.m. in downtown Island Pond, with lineup starting at 10 a.m. at the Catholic Church. Following the parade, the American Legion will host its delicious barbecue luncheon.

Decadia will take the Catamount Arts Stage starting at 6 p.m. on Saturday. Decadia started out as an '80s cover band, but has developed into so much more: an eight-piece band fronted by three world class vocalists performing '80s hits, '70s classics, '90s favorites, blockbuster movie soundtracks and current hits. Complete with a laser light show, this will be an event not to be missed.

The celebration concludes with the area's best fireworks display taking flight over beautiful Island Pond Lake at 9:30 pm on Saturday. Complete event information can be found on-line at www.VisitIslandPond.com or on the Island Pond Chamber of Commerce Facebook page.

(Issue of June 22, 2022)
---
---