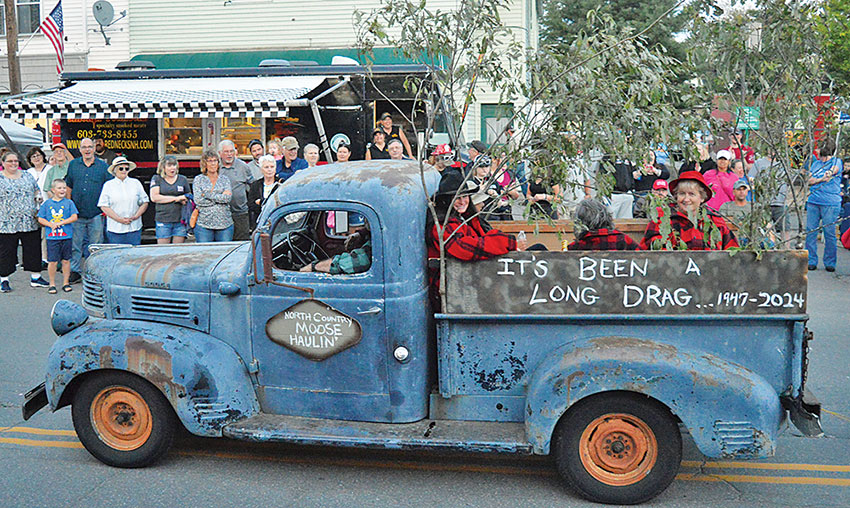 HAVE SOME PIE

Ryli Lebel delivers a faceful of pie to Shaylynn Fuller and prepares to launch a second one at Lain Lebel, in the Pie-A-Student event held during the open house at Colebrook Academy and Elementary School last Tuesday evening. The event was rescheduled from the previous weekend's Homecoming festivities due to rain. (Alan Farnsworth photo)
---
Local Doctor Indicted, Pleads Innocent to Federal Drug Distribution Charges
By Jake Mardin
A longtime local doctor has been indicted in federal court on 12 counts of distribution of controlled substances. Robert G. Soucy Jr., D.O., 70, of Columbia, appeared at the federal courthouse in Concord on Friday and pled not guilty to all charges.
According to the indictment, Dr. Soucy "routinely prescribed various Schedule II and Schedule IV controlled substances to his patients and other individuals outside the usual course of professional practice and without a legitimate medical purpose."
Between November 21, 2022 and March 24, 2023, Dr. Soucy allegedly prescribed fentanyl, hydromorphone, oxycodone, lorazepam, diazepam and methadone to two patients on 12 different occasions. Dr. Soucy recently surrendered his Drug Enforcement Administration registration and did not renew his medical license--which expired on June 30--and is no longer permitted to prescribe controlled substances.
Dr. Soucy waived the reading of the indictment and pled not guilty to the charges. As part of the conditions of his release, he must resign from his position as health officer in the towns of Colebrook and Columbia. He is also prohibited from conducting any health care or medical-related activity and required to surrender any passports. A trial is scheduled to be held on November 14, and if convicted Dr. Soucy could be sentenced to a maximum of up to 20 years in prison on each count.
The New England Prescription Opioid Strike Force led the investigation, according to a press release from the U.S. Attorneys' Office. The NEPO Strike Force brings together the resources and expertise of the Health Care Fraud Unit in the Criminal Division's Fraud Section, the U.S. Attorneys' Offices for three federal districts, the U.S. Department of Health and Human Services Office of the Inspector General, the DEA and the FBI.
The case is being prosecuted by Assistant U.S. Attorney Geoffrey W.R. Ward of the District of New Hampshire's U.S. Attorney's Office and Trial Attorney Patrick J. Queenan of the U.S. Department of Justice's Fraud Section.
(Issue of September 20, 2023)
---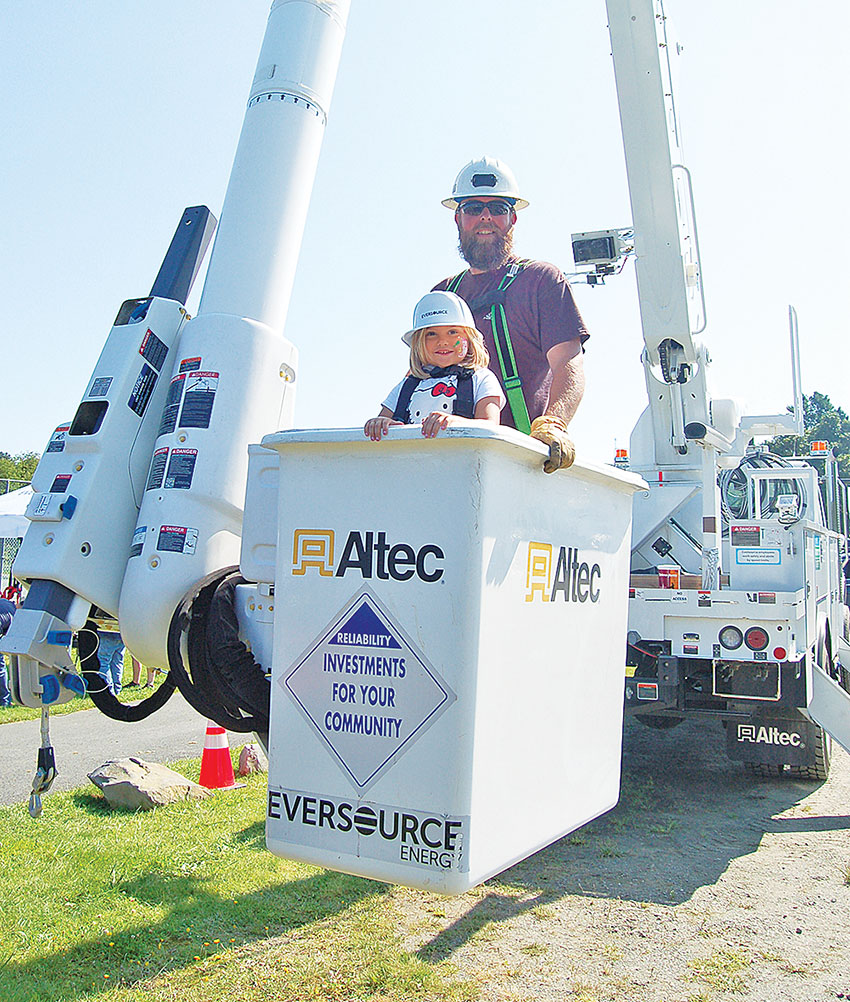 SHOWRING SIBLINGS

Lucas Deblois and Addendum, a spring yearling Holstein, and Danielle Deblois with Honey, a spring yearling Guernsey, both placed first in the open dairy show at Lancaster Fair on Friday, September 1, representing Blue Mountain Dairy on Trask Rd on Columbia. Danielle is a junior at the University of New Hampshire and Lucas, a UNH alum, currently teaches science at Colebrook Academy and Elementary School. (Courtesy photo)
---
Clarksville, Colebrook Receive Federal Disaster Declaration for July Flooding
By Jake Mardin
President Joe Biden approved New Hampshire governor Chris Sununu's major disaster declaration for the flooding that occurred throughout the state in July, including the North Country, which will open the door for local towns to seek federal assistance.
"Coös County was included in the declaration and we are currently receiving instructions on the next steps to move forward," said Dean Woodard-Neary, Emergency Management Director for the Town of Colebrook. "This is great news for our communities, as described in Governor Sununu's request the cost to fix the damages in Colebrook would require ten percent of our annual roads budget." Belknap, Carroll, Cheshire and Sullivan counties were also included in the declaration.
The flooding caused multiple road washouts and other damages in Colebrook and Clarksville. As described in Gov. Sununu's request, Colebrook had ten roads that experienced washouts, loss of ditching, gravel and asphalt, and broken culverts. On a section of Aldrich Road, a retaining wall of gabion baskets along a perennial stream, approximately eight feet high and 54 feet long, was destroyed and will have to be replaced.
A joint preliminary damage assessment determined the town had $63,834 in validated damages, which represents ten percent of Colebrook's 2023 road maintenance budget of $623,930.
Clarksville saw multiple road washouts due to flooding. "Crawford Road had such severe flooding the water removed a fourfoot culvert, essentially splicing the road into two sections, leaving a 20-foot-wide, four-feet-deep crevice about a half a mile long," the letter states. "Adjacent ditching along the roadside was severely damaged. Numerous residents near the washed-out roads were cut off from access or egress. On the morning of July 17, the town voted to make a private road an emergency access route while the road agent and crew worked to reopen roads."
Old Country Road was closed to through traffic after flooding washed out a five-foot corrugated metal culvert, and about 20 full-time residents had to use a three-mile detour, which would have added time to any potential emergency service. The town had $183,383 in validated damages, which exceeds the total 2022 highway and street maintenance budget of $150,000.
Statewide damages totaled $8,588,764, and the declaration allows towns and cities to seek federal funding. The N.H. Department of Safety's Division of Home-land Security and Emergency Manage-ment will contact towns in the affected counties to set up briefings to explain the process of applying for assistance.
"I would like to thank all our town employees and officials that worked so hard during the events and after as well as N.H. HSEM and FEMA Region 1 for all their help in getting this done," Mr. Woodard-Neary said.
(Issue of September 20, 2023)
---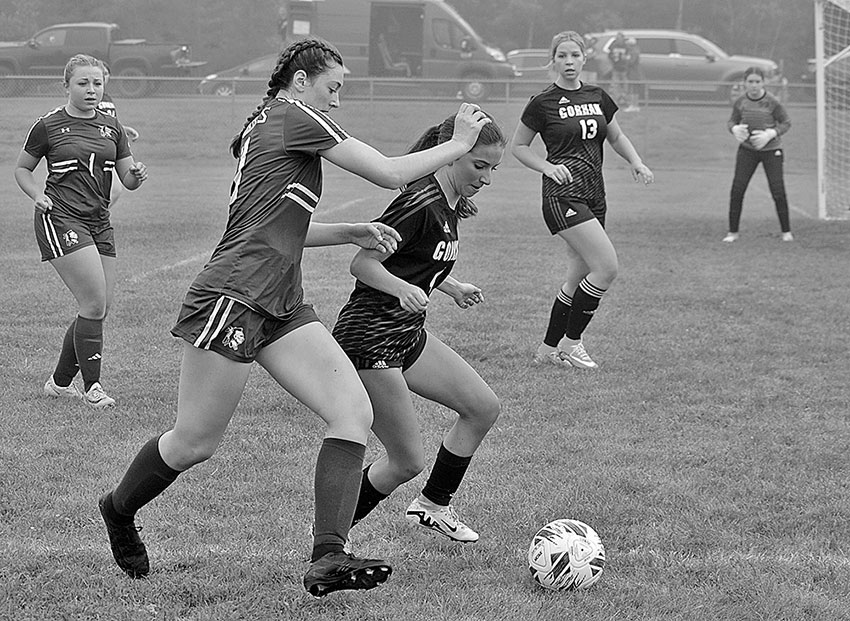 Littleton Flag Football Leaguers Dominic and Josiah Young

---
Having Fun, Doing Some Good: Littleton Flag Football League
By Mike Brosseau
In the fall of 2018, while Colebrook Academy alum Josiah Young of Lemington was a sophomore at Plymouth State University, his friend Jimmy McCoy asked him to play some flag football.
They traveled to Lancaster and participated in what was then known as the North Country Men's Flag Football League. There were only four teams and games were played at Colonel Town Field. "I was hooked," Josiah said, "and every Sunday on my way back to PSU in the morning, I was stopping in Lancaster to play a game of football."
The next two seasons were played in Whitefield, and then in 2021, the league moved to Littleton. Andrew Harper, founder and commissioner, rebranded the league to the Littleton Flag Football League.
During the off-season of 2020, Josiah reached out to Andrew and said, "Hey, I'm studying sports management at PSU, and if there's any way I can help with running or managing the league, let me know and I'd love to help!" The next thing he knew, he was named a team co-captain, and started tracking weekly league results and posting graphics and updates to the league's Facebook page.
Social media has played a vital role in growing the interest and number of participants in the LFFL. The Facebook group was started at the end of 2020 with about 50 members, and by the halfway point of the 2021 season, they were up to 150 members. Before the end of the 2022 season they had reached 500 members, and they currently have 772.
The Facebook group is an excellent resource to showcase the league. "The ability to have a place where everyone can stay updated with league news, events, player stats, and league standings has allowed us to get that information out and let people share it to their own feeds for others to see who don't follow the league directly," Josiah said.
A post is made every week with game results, standings, previews of upcoming games, and a top-ten list of players based on their offensive and defensive stats. Harper also adds a highlight video from the game clips he records. The members love this new feature, and it has been instrumental in attracting new players. The league also has a "fantasy ranking" for each player's stats, keeping track of player performance week-to-week.
Josiah observed that this is the age of social media, and the platform creates a huge following and adds participants, which means more money in the form of dues, sponsorships and donations. They presently have 20 local sponsors who help pay for uniforms and expenses.
Two teams will be added in 2024 for a total of ten. In the future, the LFFL wants to add multiple levels of play, including a co-ed league and a kids' league, and ultimately to become an established non-profit organization.
Currently they have eight teams with 150 total players who come from all over New England. They may have played in high school, college or not at all, but whatever their skill level, it's an excellent way to stay active. Teams have no roster cap, and this allows for more players. The league is eight-on-eight, with semi-contact to mimic real football but also emphasizing player safety.
Some locals taking part in these Sunday games include Josiah, his brother Dominic, Ryan Rancourt, Cody Richards, James Foote and Isaac Umlah.
This season started on May 21 with a "Skills and Drills" event, and the regular season started the following Sunday. The 14-week season ended on August 27, and a three-week playoff concluded this past Sunday, September 17 with a championship game known as the Mountain Bowl.
This Saturday, September 23, the season finale takes place with the annual "Touchdown for Veterans" All-Star game. The top 32 players--as voted by the players--play one last game on either the White Mountains or Green Mountain team.
The event is a fund-raiser, and the players are encouraged to go out to area businesses and seek donations, whether it's a flat dollar amount or a pledged amount per touchdown. Last year's game saw 15 touchdowns, and after all the donations were tabulated the league raised $4,315.
The total is divided between two local veterans' charities: Hero Pups, an organization that provides support dogs to veterans and first responders dealing with service-related psychological challenges; and Warriors S.O.A.R., a non-profit that assists wounded veterans.
One fund-raiser that hit close to home was for Josiah's brother, Dominic, who was diagnosed with Hodgkin's Lymphoma in 2017. Football has always been a big part of Dominic's life, and not being able to lace up his cleats and play was unbearable. But it also motivated him to get well, and get off the sidelines and back on the field.
His football family offered support, not only with the ongoing fund-raiser, but also with their genuine care for a teammate. His treatment drained him both physically and mentally, and Dominic felt overwhelmed at times, but his football "community" of over 100 kept him going. "Two years ago, most people in this league were strangers to me," he said. "Now I consider every single person involved a part of my family."
The LFFL is a powerful testament to how one idea can change people's lives. The concept of family can come in many forms, and this league is one example of that. On Stoddard Field, people bond over a sport they love, treat each other with respect, and take part in something special.
(Issue of September 20, 2023)
---
---